March 4, 2017 - 10:17am
Lady Lancers claim Section V championship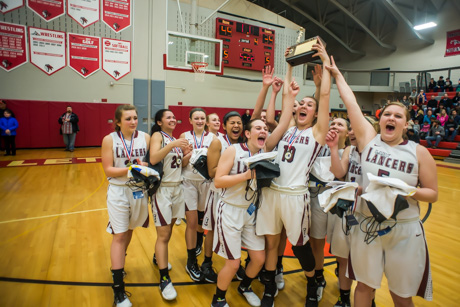 There's nothing like getting your star player back from injury right before the championship game to give your team a boost of confidence and that's exactly what happened for the Elba Lady Lancers, who captured the Class D2 Section V championship Friday night with a 49-39 win over Romulus.
Emily Reynolds, who missed the previous six games with a knee injury, was named the tournament MVP after the win.
"Having the best player in the class back helped a lot," said Head Coach Tom Redband. "Just the morale boost alone, but she's also definitely a dominate force inside."
Reynolds scored 19 points and pulled down five rebounds.
"She worked really hard to strengthen her knee and she loves the game," Redband said. "I was just so happy for her that she was able to come back and play full strength."
Romulus opened the game with a full-court press and while Elba was successful at breaking the press, it did slow the Lancers down and helped keep Romulus within a basket or two of the lead through the first half. When Romulus dropped the press, Elba fell into an offensive rhythm and was able to pull away.
"It helped us a little bit get into our half-court offense and relax a little bit," Redband said. 
Tatiana Draper scored eight points for Elba and handled 12 rebounds. Maddie Muehlig scored seven points and had three assists.
Redband replaced the legendary Tom Nowak, who coached teams to 10 sectional titles, for the 2014 season. Redband is now one for one in Section V title games.
The Lady Lancers will next face archrival Notre Dame in a Class D consolidation game at Cal-Mum on Tuesday. Game time is 7 p.m. The last time the two teams met in post-season was 2013 when Notre Dame upset Elba in a semifinals game on its way to an eventual state championship. Elba hadn't won a Section V title since 2012 when they went on to become state champs.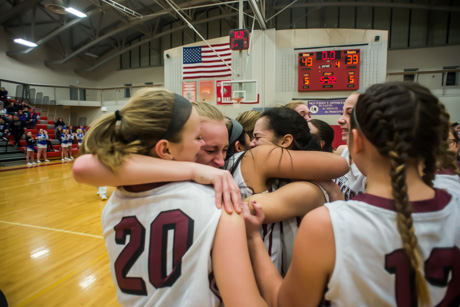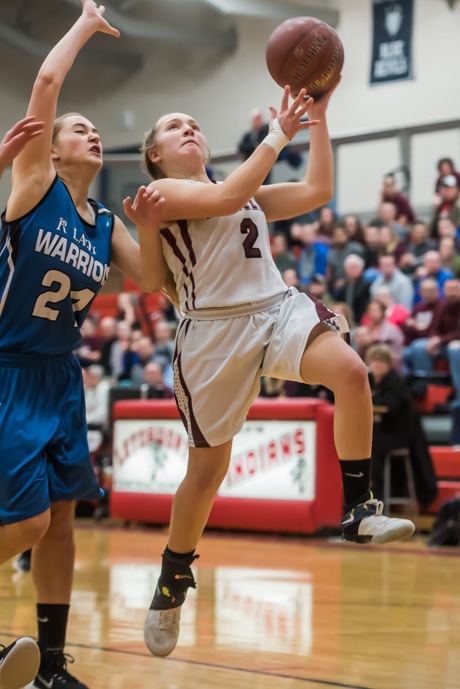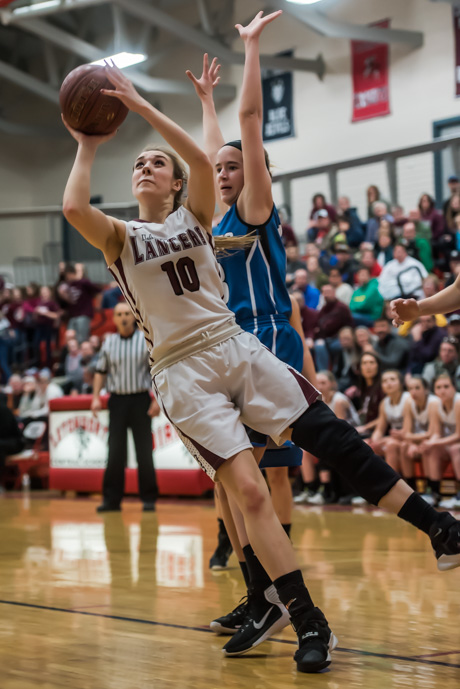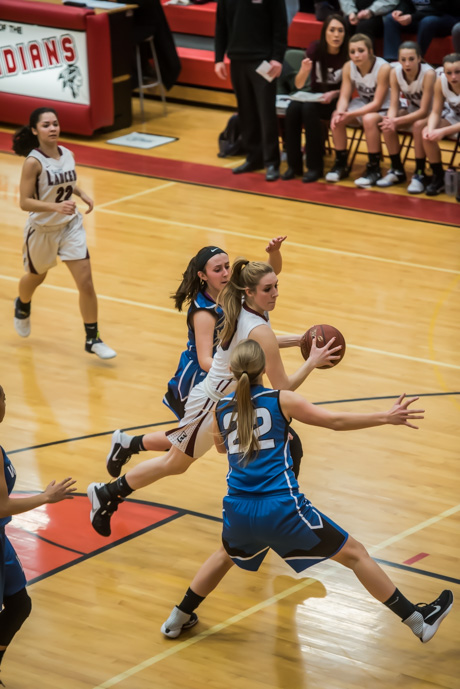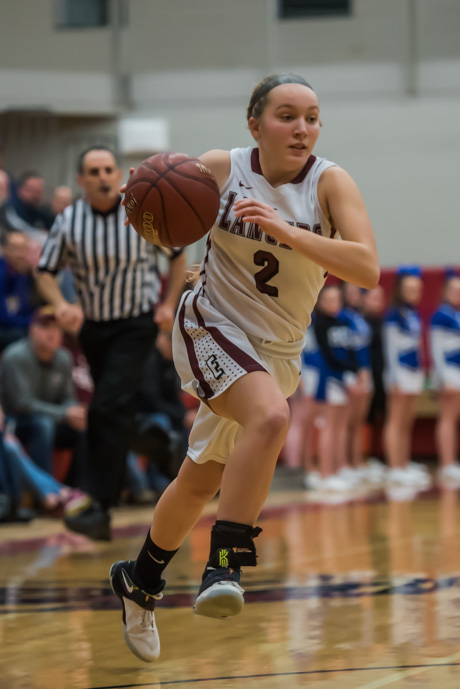 To purchase prints, click here.