September 22, 2016 - 2:32pm
Lily's life spared, pending expert finding she is redeemable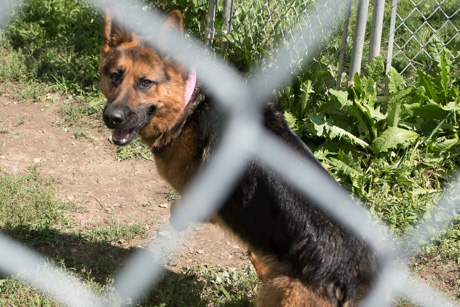 Lily has been granted clemency, at least for now.
Public Defender Jerry Ader, attorney David Fitch, representing the city, and City Court Judge Durin Rogers held meetings over the past two days and came to an agreement that will spare Lily her life, potentially, while the conviction of Duty Caswell for harboring a vicious dog will stand.
As part of the agreement, Ader withdraws his motion challenging Caswell's conviction and will file a new motion to vacate the sentence. That should happen in about two weeks.
In the meantime, Fitch must find a dog behavioral specialist who can certify that Lily is redeemable.
Rogers issued an order in May to have Lily put down as a vicious dog because of an incident on Hutchins Place on March 7 where she bit a 13-year-old boy.
She didn't help her case when she bit the Sheriff's K-9 deputy.
But folks at the Animal Shelter believe Lily is worth saving and rallied to her cause. They secured space for her with the Kramer Foundation, which specializes in rehabilitating dogs declared vicious and slated for euthanasia. 
Previous: Lily's fate hangs in the balance as City Court judge set to hear appeal tomorrow
September 23, 2016 - 8:31am
#1
September 23, 2016 - 9:39am
#2
The Kramer Foundation does wonderful work...they also help with making dogs service dogs for Veterans, so here is to hoping things work out for Lily at the Kramer Foundation.