December 28, 2017 - 10:22am
Notre Dame, Batavia open Lions Tournament with wins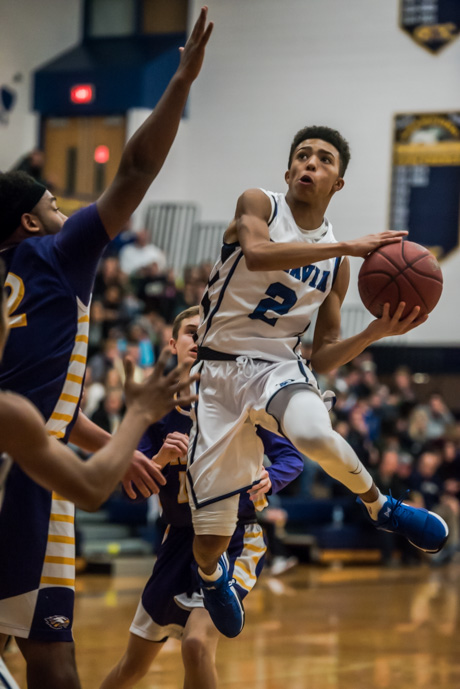 Notre Dame and Batavia will meet in the finals of The Peter Arras GCC Basketball Tournament at Genesee Community College on Friday after both teams won opening round games of the annual tournament organized by the Batavia Lions Club.
Notre Dame beat Elba 77-66 and Batavia beat Albion 84-58.
In the first game, Notre Dame and Elba traded leads throughout the first three quarters, but the Irish pulled away by scoring 30 points in the fourth quarter even as Elba scored 24.  
Ryan Moffat scored 26 points for the Irish, hitting five three-point buckets. Nico Zambito scored 17 points. Spencer Miskiti and Brendin Klotzbach each scored eight.
For Elba, Jonathan Boyce scored 20, Collin O'Halloran scored 16, Colton Dillon, 14, and Ben Pflaumer, 13.
In the nightcap, Mason McFollins scored 31 points, hitting seven three-pointers, while Ray Mlodozeniec scored 13, Trevor Zewan, 12, and Jonathan Liciaga, 8.
For Albion, Liam Ward scored 20, hitting four three-point shots and Bryce Pritchard scored 17, hitting five three-point shots.
Elba and Albion will play the consolation game at 6:30 p.m. Friday, and Batavia and Notre Dame tip off at 8 p.m. Both games are played at GCC.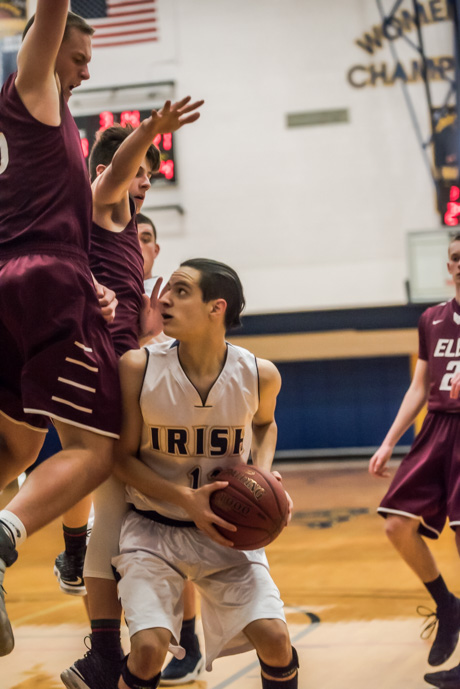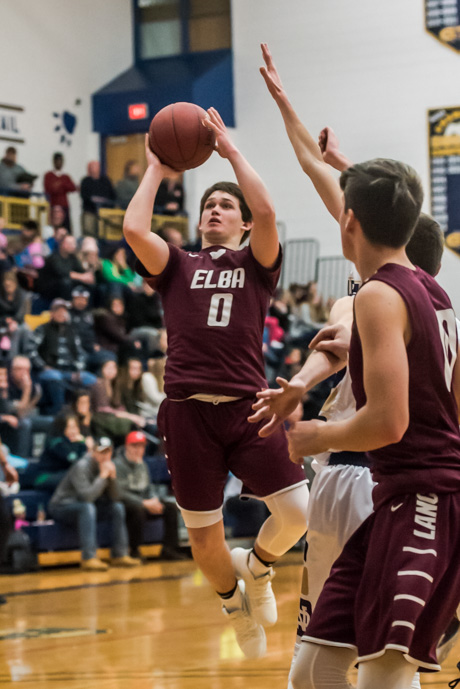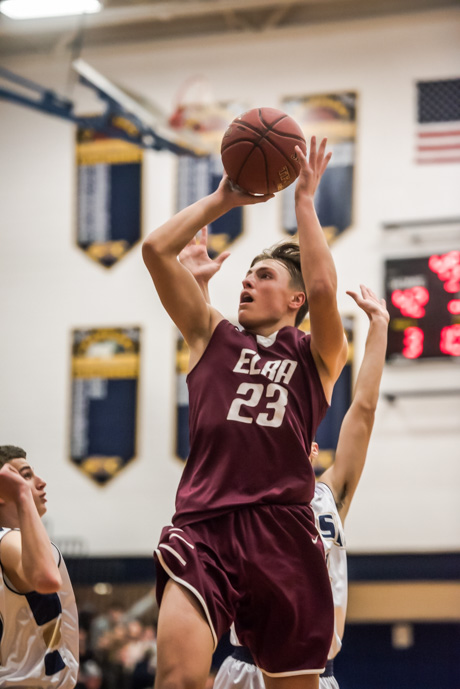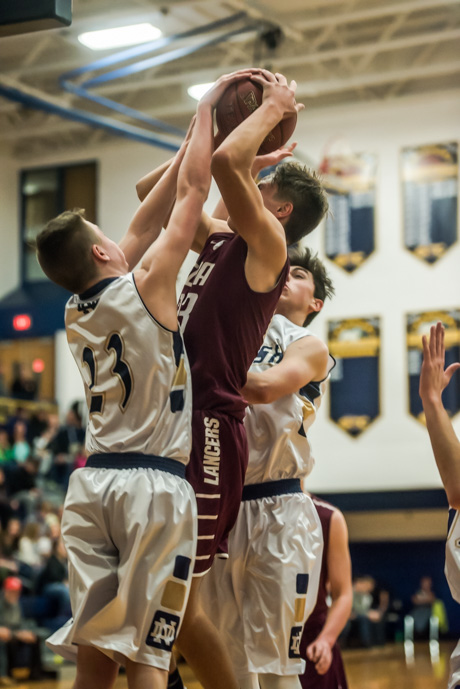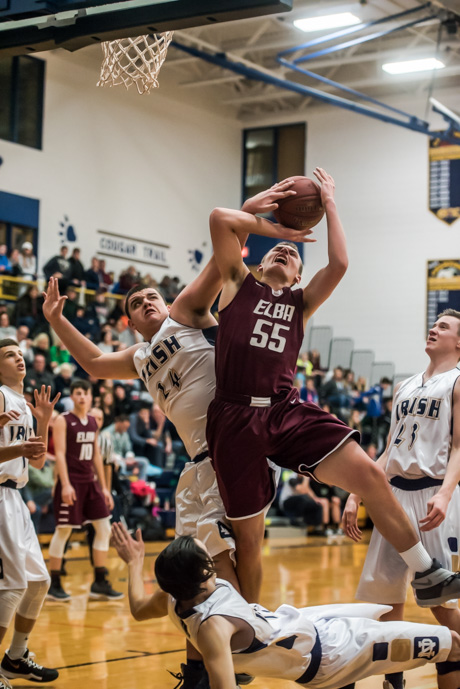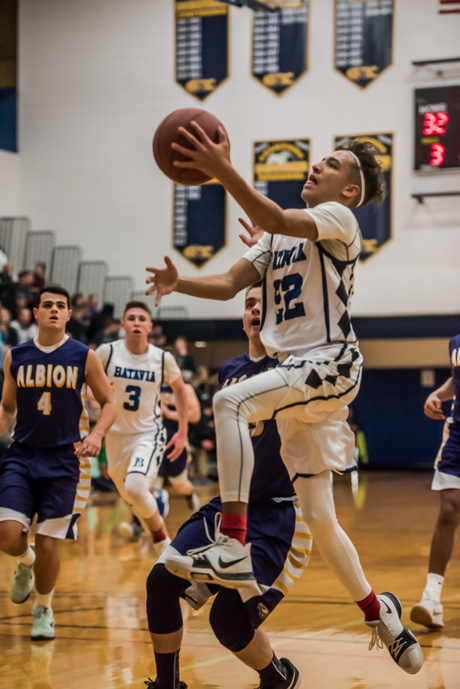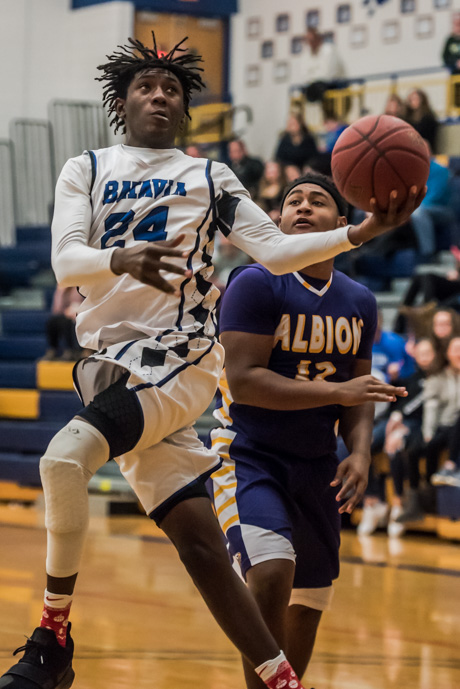 To purchase prints, click here.