July 20, 2018 - 6:03pm
Photos: Buyers bid up livestock at annual 4-H auction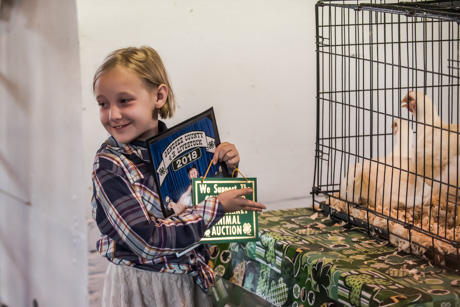 Corinne Rhoads was a big hit with the crowd when it came time to auction off the chickens she had raised during the annual 4-H Club Livestock Auction at the Genesee County Fair.  Bidders purchased 112 animals during the charity auction, usually at prices well above market value, which included not just chickens, but goats, lambs, beef steers, dairy steers, and hogs.
William Kent Inc. conducted the auction.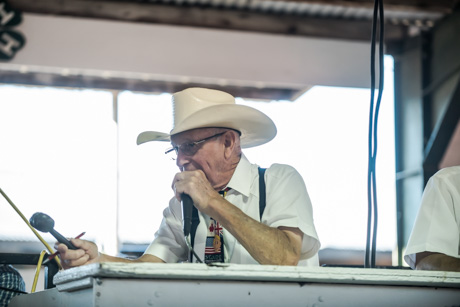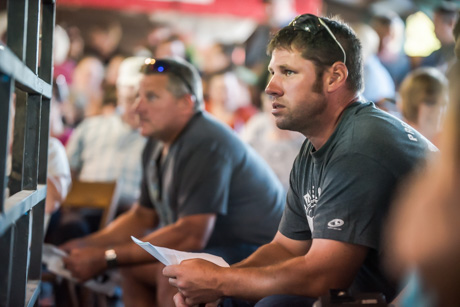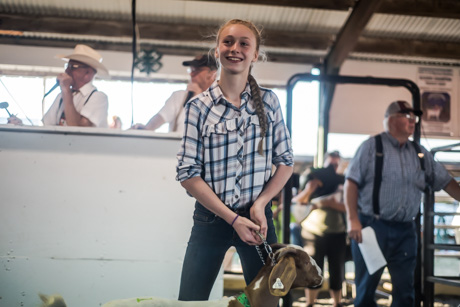 Clare Mathers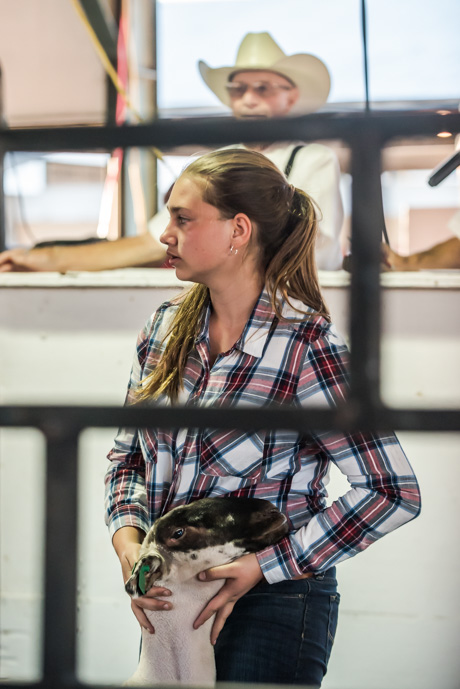 Madelynn Pimm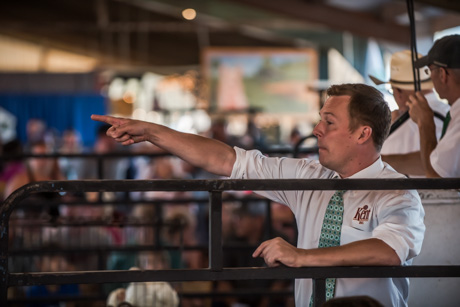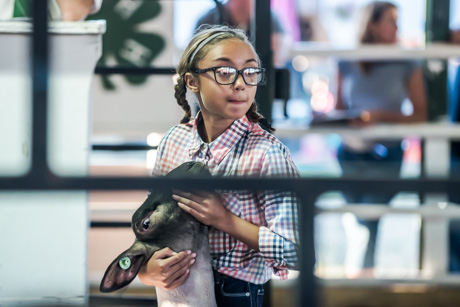 Mya Grant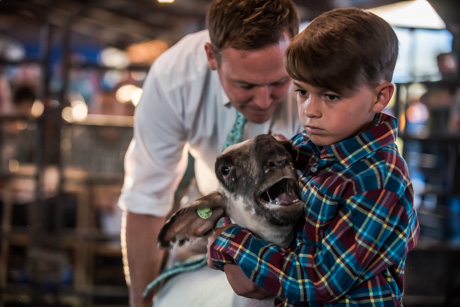 Hunter McCabe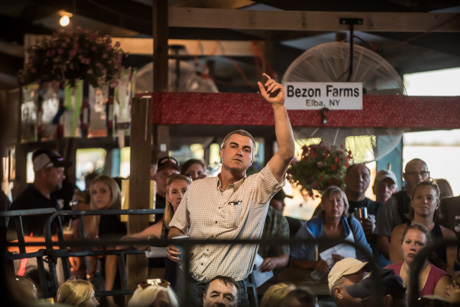 Pete Broughton making a bid.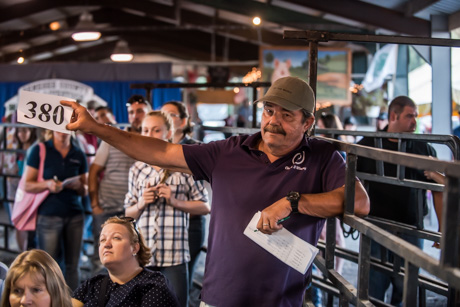 Bob Bowen, Circle B Winery, holds up his bidder number so the auctioneer can record his winning bid on an animal.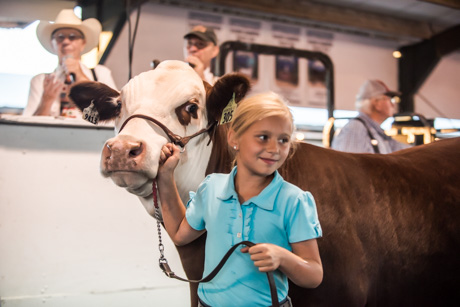 Audre Dorman