June 2, 2014 - 9:29pm
Jim Kelly present in spirit at 28th annual charity tournament at Terry Hills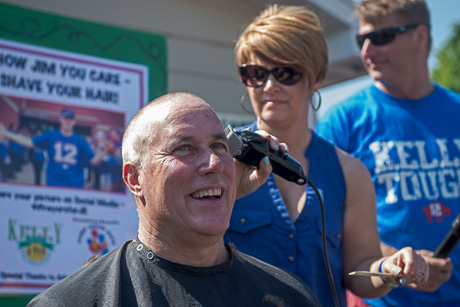 Jim Kelly wasn't at Terry Hills today for the 28th annual charity tournament that carries his name because he's weakened by chemotherapy and radiation treatment for cancer.
At the start of the tournament his brother Dan had his head shaved both to honor his brother and to raise money for the Kelly for Kids Foundation. He challenged all of the golfers -- donors, athletes and celebrities to follow his example and over the course of the day, many of them did. (Cutting his hair, above, Michelle Napierala).
The Hall of Fame quarterback may not have been at his event this year, but he was there in spirit. Blue "Kelly Tough" T-shirts were everywhere and friends, such as ESPN broadcaster Chris Berman, spoke of Kelly's toughness and said that toughness is why he'll beat cancer and be back at Terry Hills next year to host his tournament. 
Former Bill and CBS Sports broadcaster Steve Tasker said much the same thing.
"We miss Jim being here," he said, "but at the same token, it's because of Jim's presence and the quality of this event and what this event means – this is more than just a bunch of guys getting together for another event; this is like a reunion, not just a team reunion, but a family reunion for a lot of guys who've known each other for a couple of decades. The tournament's been going on for 28 years and these guys are lifelong friends. The fact that Jim can't be here today won't change that."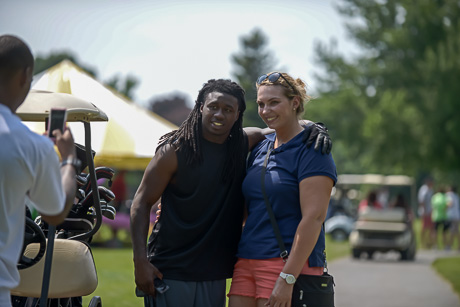 A fan gets her picture taken with the Bills 2014 #1 draft pick Sammy Watkins.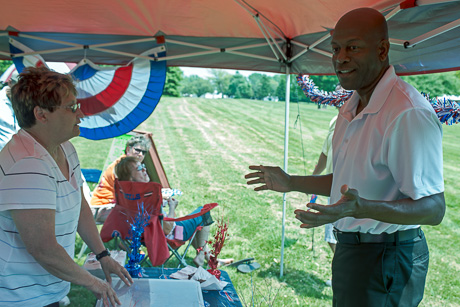 Former NBA star Gus Williams stops for a free brownie on the ninth hole, where a group of Batavia residents hang out every year to hand out treats to the stars and maybe get an autograph or picture.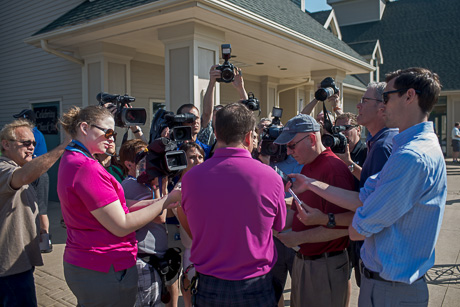 Tasker talking with the media.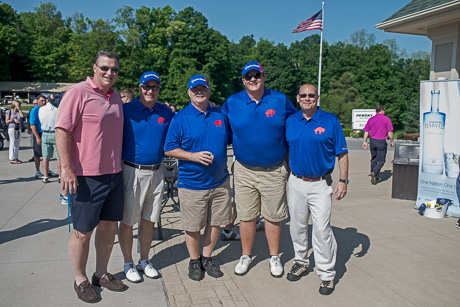 Bills Head Coach Doug Marrone with a group of Bills fans.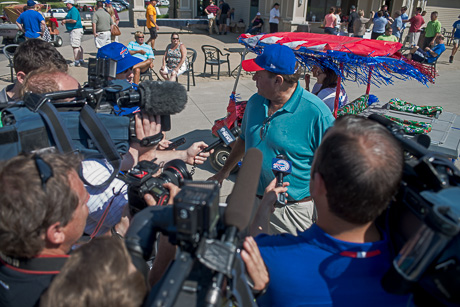 Berman talks with the media.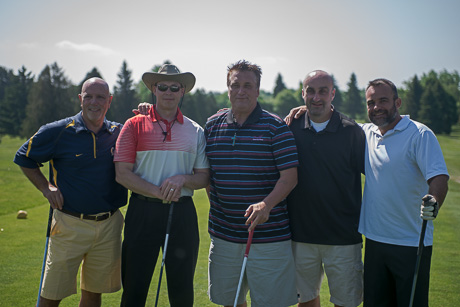 Actor Dan Baldwin, center, with his group on the first tee.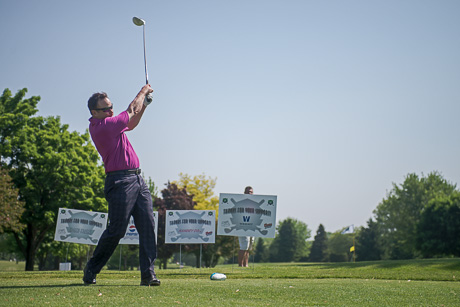 Tasker teeing off to start the tournament.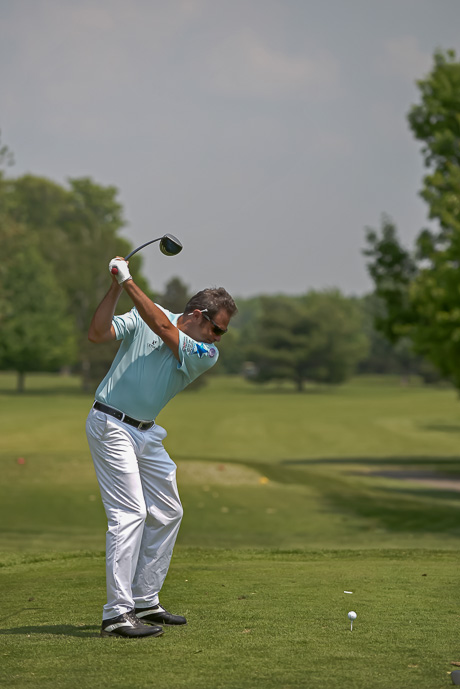 Mike Ziegler, a professional golfer and long-drive champion, would, for a donation, hit the drive for golfers on one of the back holes.