March 19, 2023 - 8:35am
Checkmate: sixth-grade teacher taught life lessons through chess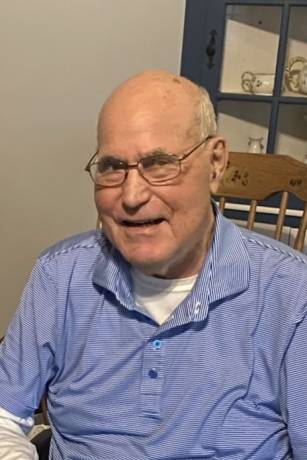 When I saw that Bradley Rogers had died, I stopped for a minute. Then I decided that I wanted to write something about him.
Admittedly, I wasn't sure that I had enough to write. After all, it has been — well, let's just say considerable enough years since I knew him that I wasn't sure I could fill a page.
Mr. Rogers was my sixth-grade teacher at Batavia Middle School. I can still see him, with a round-cheeked grin sitting at his desk with a chessboard all setup. Truth is, my memories of him are as much about the circumstances at the time as they are about that grin.
Up to that point, our neighborhood of girls went to John Kennedy Elementary School, often walking together and then playing after school. When it came time for middle school, the moms of the other girls decided to send them to parochial school, and I went to middle school alone.
That was when the sixth grade was still the starter grade at BMS, and I was assigned to Mr. Rogers' class. He seemed to be a jovial sort of guy, kind of tough at times, with a grin and a penchant for chess.
I had been learning the game and liked it to the point that my mother had made a showpiece ceramic chess set with glossy cream and red pieces on a polished two-toned wood board. I never used it; I suppose I was afraid that I would break something.
I had a cheaper plastic set but not many partners that I could corral into a game. Well, here was my chance. Mr. Rogers would invite us to a match, and I think I felt honored to be challenged by not only an adult but a teacher.
Life was kind of lonely then, and, actually, throughout the rest of school. Even though it may not have seemed it at the time — those teachers that paid attention in small ways did make an impact. Anything more boisterous would have just pushed me away, and playing chess challenged me intellectually and fed my curiosity to learn more about the game. It's a practice of patience, strategy, foresight, purposeful sacrifice when needed, and -- as fans of "The Queen's Gambit" know -- forbidden premature celebration. 
 At the time, I had no idea how active Mr. Rogers was in the community. He was a JV and Varsity basketball coach at Notre Dame HS and Batavia HS.  He was also a BHS track and golf coach.  He coached summer basketball clinics, was president of the Batavia Teachers' Association and taught migrant education.  He was a former Genesee County Legislator, General Manager of the former Batavia Clippers, and Director of the NY-Penn Professional Baseball League. 
Mr. Rogers was a member of the St. Joseph's Holy Name Society, the Knights of Columbus, the Elks Club, Batavia Country Club, and Terry Hills Golf Course (where he shot a hole-in-one on #14). 
An avid sports fan, he loved following St. Bonaventure, Syracuse, and Notre Dame basketball, along with the Yankees and the Bills, plus golfing, fishing, painting, and solving puzzles. No wonder he liked chess; it requires a calm predictive manner to outmaneuver your opponent, perhaps the ultimate puzzle. 
Turns out, his wife, Miss Tehan, was my kindergarten teacher, another wonderful example of a teacher who positively affected me by indulging my creative, spontaneous streak as a youngster. Long story short: she changed her day's plans and allowed me to put on a puppet show with the puppets my mother brought back for me from a trip to England.
That was another sad and confusing time, as my mom's trip was when her father -- the grandpa I barely knew -- had died. The puppet show was a fantastic outlet for pain. Miss Tehan made learning fun, enjoyable and, obviously, memorable. She was a good match for Mr. Rogers.
And to add just one more layer to this family affair of educators, little did I know that years later, I would be covering the city school district as a reporter and interacting with Community Schools Coordinator Julia Rogers. It seems apparent that this family has a sincere passion for teaching, and I am thankful for the likes of Mr. Rogers to be in classrooms teaching lessons in math, English, and even chess.