Image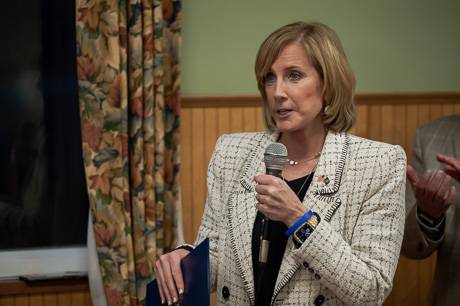 Press release:
Congresswoman Claudia Tenney (NY-24) today announced her upcoming Farm Bill Listening Tour to hear directly from constituents about issues impacting our agriculture industry in New York's 24th District.

Every five years, Congress passes legislation that sets national agriculture, nutrition, conservation, and forestry policies. This legislation is commonly called the "Farm Bill" and will be considered this year by Congress. Tenney is hosting a series of roundtables to hear directly from farmers and producers about issues facing the agriculture industry in New York's 24th District.

New York's 24th District is the largest agriculture and dairy district in the Northeast, producing dairy, beef, crops, wine, apples, and more. In addition, Wayne County ranks third in the nation for apple production.

"As your voice in Congress, it is essential that I hear directly from you about the issues facing our community," said Congresswoman Tenney. "Our sprawling district, the largest agriculture-producing district in the Northeast, is home to so many hardworking farmers who feed our community, state, and nation. I am committed to hearing from them about their top priorities as we prepare for the consideration of the 2023 Farm Bill. I will always be a tenacious advocate for our region's agriculture community."

Please see the schedule below for upcoming roundtable sessions. Those interested in attending should use this link to RSVP. If you cannot attend an in-person session, you can also submit your views virtually using the same link above.

Western New York Farm Bill Roundtable
Tuesday, April 4th, 10 a.m. Old Courthouse
7 Main St., Batavia

Central NY & North Country Farm Bill Roundtable
Wednesday, April 5th, 10 a.m. Oswego County Legislative Chamber
46 E Bridge St., 4th Floor Oswego

Finger Lakes Farm Bill Roundtable
Thursday, April 6th, 10 a.m. Phelps Community Center
8 Banta St., #100, Phelps
Photo: File photo by Howard Owens.