April 20, 2015 - 5:24pm
PHOTOS: On Broadway at Harvester 56 Theater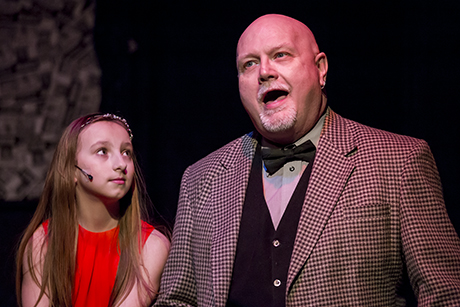 Batavia Players just finished their third production this year directed by Anthony Giambrone. This past weekend, five performances were held at the Harvester 56 theater. Each performance had five sections of range from different types of broadway theater.  
We have a family friendly show, "Annie," that will make your heart melt when hearing the song "Tomorrow." Then we have a wild story of "Kinky Boots" where the challenge of singing modern pop music and still try to get the message across to the audience.  
"Wicked" has a reputation of being a showstopper and the cast had to live up to that. A challenge of women in "Leading Ladies" had a task of singing five different songs from five different musicals and had to find a way to make them flow together nicely.
The last section, "Hairspray," proved to be the largest section for both cast and director and it was the longest section in the show that called for the most dancing. The directing and choreographing of this show took a bit of extra time needed but was aimed to have the audience leave with smiling faces.
Batavia Players next show is "Xanadu" and runs from May 14-16th. For more upcoming events go to: http://www.bataviaplayers.org/