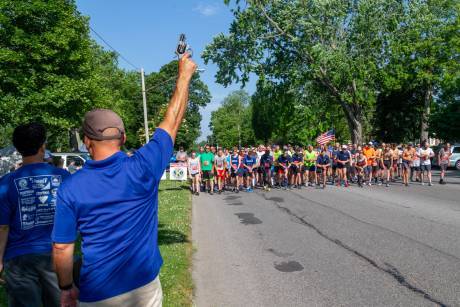 As commander of the Le Roy Botts-Fiorito American Legion Post, grandpa to two grandchildren, an avid golfer, and Kiwanis Club president and race chairman, Dave Rumsey's retirement hasn't exactly been idle.
But leaving his post as commissioner of the Wyoming County Social Services for 17.5 years, followed by commissioner at Genesee County for another five years, has given him plenty of opportunity to "catch up doing things I didn't have time to do," he says.
Add to the list his role as race director for Batavia Kiwanis Club's annual Independence Day 5K. He looks forward to increasing participation to at least last year's numbers for the event on July 4. 
"We hope to get at least 117, as of today we're up to 35. They keep going up by about 10," he said to The Batavian Thursday.
The Stafford native and Le Roy High School grad went to serve in the U.S. Navy for 20 years before returning to this area, where he has remained to build his career. 
Carla Mindler filled the vacancy, and faces the same challenges that Rumsey did for those two decades: a shortage of affordable housing, healthcare issues, "they just keep continuing on," he said.
"Nothing really major, the same stuff, a different day," he said to The Batavian. "The staff is wonderful, they provide a valuable service to the county."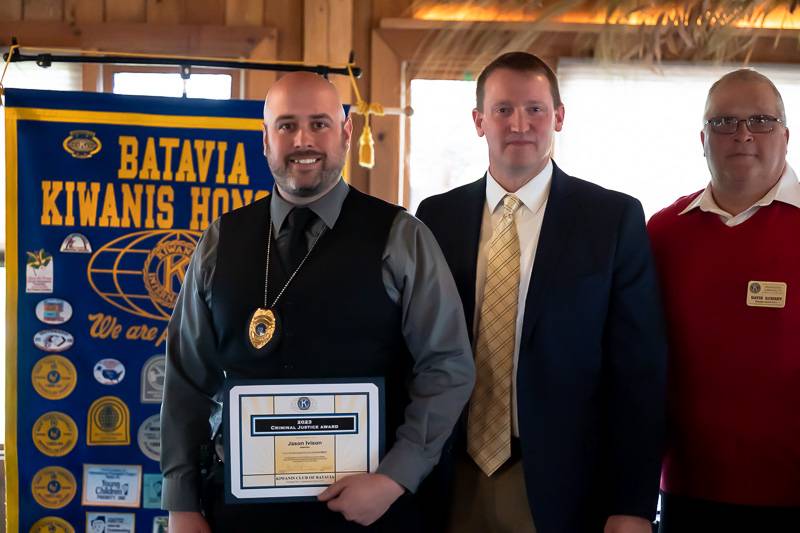 Once he was in as president of Batavia Kiwanis Club, serving as race director last year wasn't that much of a stretch, he said. "It's a two-fer."
The club struggled during COVID's pandemic protocols, offering a virtual 5K in place of its regular in-person race throughout the city on the Fourth of July. That didn't go so well, he said. But members rallied, and last year they secured 117 participants for the annual  race.
"And we're off and running," he said, no pun intended.
People are trickling in to register for this year's event, with about 35 signed up so far. However, Rumsey and former race director Dave Chua know that's always par for the race course, they said: runners often wait til the last moments to decide, check out the weather, feel that runner's energy, and go for it.
Are you ready? A gun start is at 9 a.m. July 4 on Richmond Avenue, at the top of Centennial Park in front of the state School for the Blind. Prizes will go to the top first and second male and female runners, while proceeds are going to worthy causes.
As usual, the proceeds will be divvied into thirds, and this year's recipients are the Books For Babies program, Batavia City School District's Foundation, and Kiwanis Club's various children's organizations.
The city school Foundation's donation "directly impacts our Batavia Community Schools' Heart of Kindness Center," Community Schools Coordinator Julia Rogers said.
"The Center (formerly Community Closet) is supported through donations to the BCSD Foundation, Inc. The portion of proceeds we receive from the Kiwanis 5K will go towards food items and paper products which we order for our food pantry through FoodLink NY in Rochester," Rogers said.
For the price of $25, you can get some early exercise, a race T-shirt, fresh air, camaraderie, help benefit at least three charities, and then enjoy the rest of the holiday. The 5K is for runners and walkers alike. 
As for Rumsey, he used to be a runner, but his knees have given way to walking at this stage in life, he said.
After the race, he will enjoy some time with family at a lake get-together. As a veteran, he is well aware that the Fourth of July is about "Independence Day."
"It's a day that the way we live and how we live is because of what our forefathers did," he said. "We're an independent country."
To register and for more details, go to Kiwanis Independence Day 5K.