June 23, 2015 - 9:14am
Early morning thunderstorms cause power outages and damages
Trees and power lines are down due to a line of thunderstorms that swept through Genesee County early this morning.
As of 9 a.m., National Grid has reported hundreds of customers affected from the power outages in Le Roy, Pavilion and Attica. There are also scattered outages in other areas affecting less than 10 customers each.
Law enforcement advises motorists to use caution because debris could still be blocking some roads.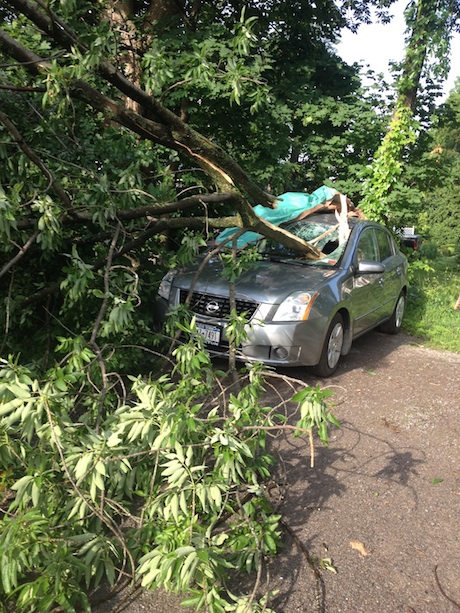 (Storm damage on North Street in Le Roy. Photo taken by Lucie Griffis.)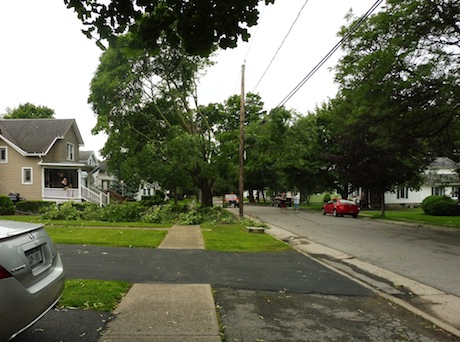 Gilbert Street at the corner of West Main Street in Le Roy is closed due to power lines down across the street. According to Tom Wood, 2nd assistant chief for Le Roy Fire Department, three power lines are down. Residents are waiting for National Grid crews to restore their power.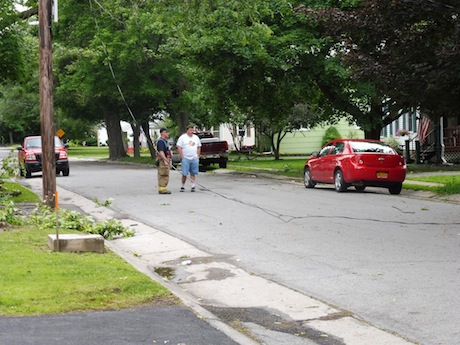 Pictured below a tree down on South Jackson Street, Batavia.