Image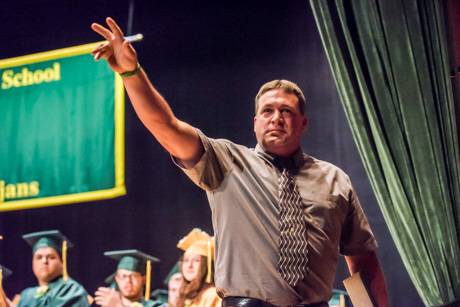 Brian West Jr., who would have graduated Saturday from Alexander High School if not for an automobile accident in July 2017 that took his life, was not far from anybody's heart in the school's auditorium as the members of the Class of 2018 finished their high school careers.
Each speaker mentioned West. His jersey sat on a chair in the first row of graduating classmates, and his father, Brian West Sr. (top photo), walked on stage to accept his diploma.
"The passing of Brian West was a tragedy that touched all of our hearts," said valedictorian Cassidy Graham. "Many of us had a hard time understanding how such a horrible thing can happen to our little town. None of us wanted to believe that we had seen Brian's smiling face or heard his hearty laughter for the last time; however, in Brian's absence, we found the best possible outcome from such a loss. In mourning, we came together as a class, closer than ever before."
Principal Shannon Whitcome said, "Although Brian isn't here with us physically, he is here with us. He is here with your memories of Brian and love we all have for him and his family. Those things will ensure he lives on long after we leave here today. His legacy is going to last through each one of you and your accomplishments in the future."
Steve Dodoszak, former assistant principal, selected by the class for the commencement speech, also recalled Brian as a special person.
"I believe Brian's presence is with us today," Dodoszak said. "When I reflect on some of the memories of this class, know that Brian is part of it. There are no words to ease the pain but know that he and you are in our thoughts and prayers. We miss him and we will always love him."
Alexander celebrated the graduation of 68 seniors during the ceremony.
Graham noted the accomplishments and promise of her classmates.
"On this stage, we have football players who took our team to sectionals two years in a row," Graham said. "On this stage, we have record-setting swimmers and state champion wrestlers. We have talented artists, incredible singers, a great actor, a brilliant dancer.
"We have three future members of the military. We have individuals who maintained their grades while working part time, not an easy task. What this tells me is that the Class of 2018 is a group of motivated individuals who are willing to work hard to get what they want in life. All I can say is never, ever, lose that drive that is within each of you."
Previously:
Image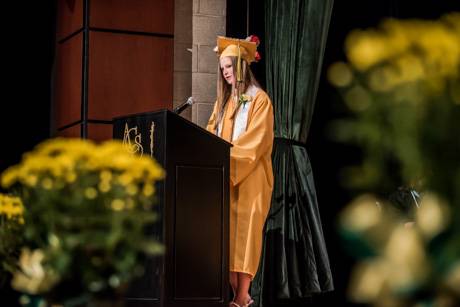 Cassidy Graham
Image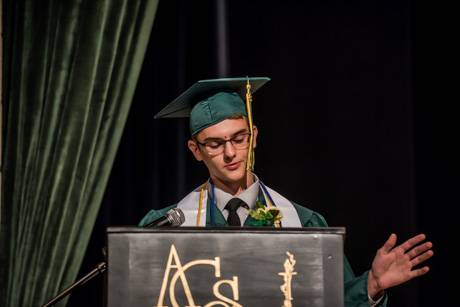 Salutatorian Benjamin Slenker
Image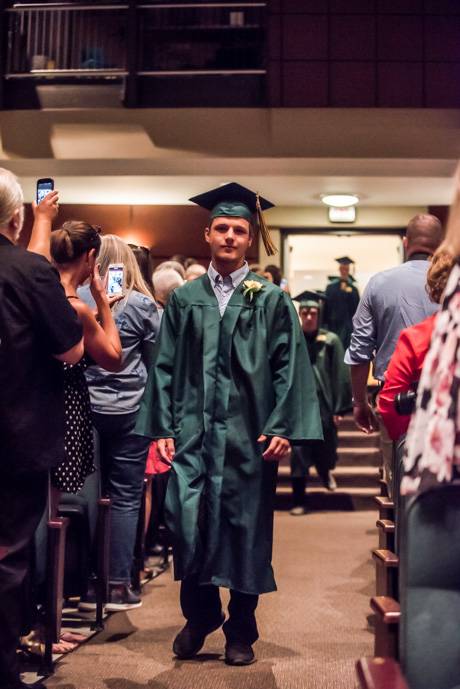 Image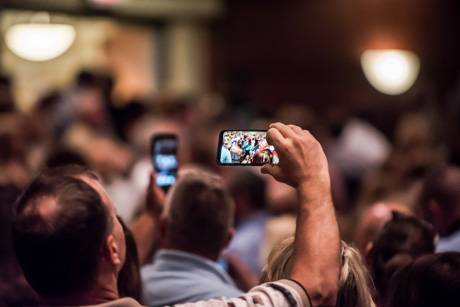 Image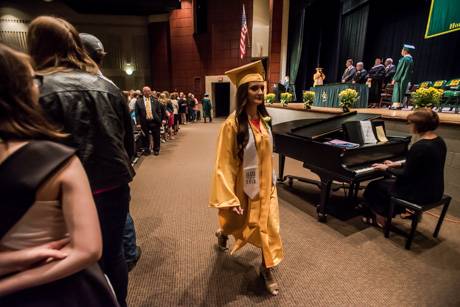 Image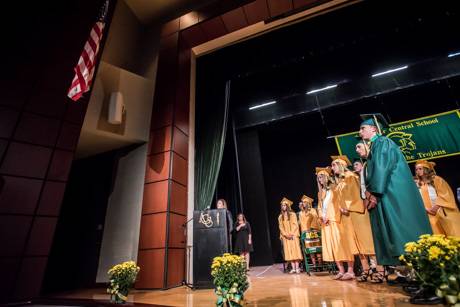 Image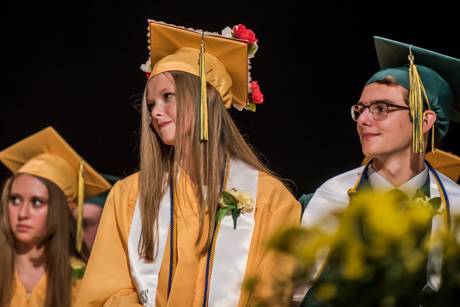 Image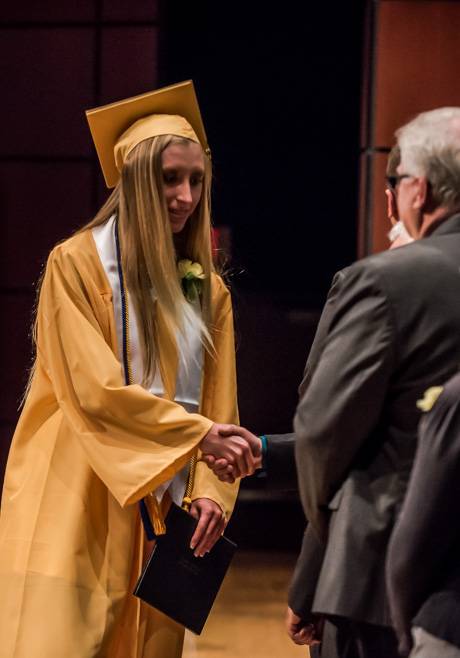 Image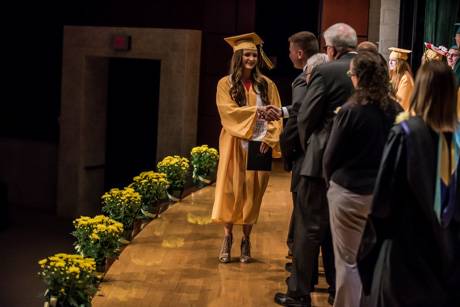 Image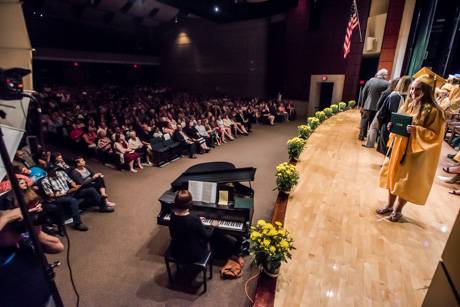 Image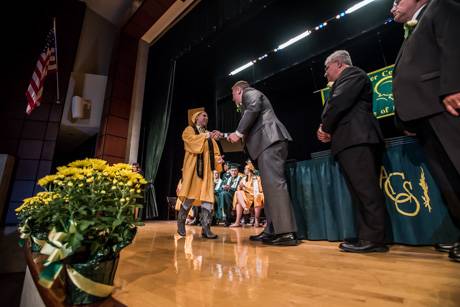 Image