Image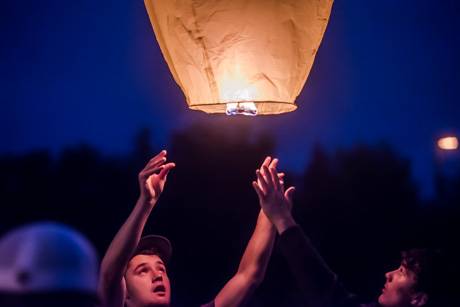 Image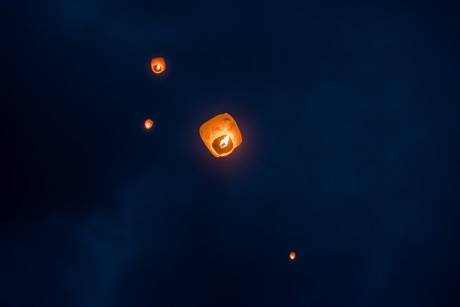 A community gathered to come to grips with the loss of one of their own Monday night at Alexander High School in the wake of the death of 17-year-old Brian West Jr.
"We're going to struggle for a while," said Andrew Young, a father of an Alexander student and athlete. "You need to have conversations you're not used to having. You need talk with your parents. You need to talk with each other. If you don't, you're going to struggle longer than you should."
A group of classmates brought 17 sky lanterns as a way to honor and remember Brian.
"I didn't know him the best," said one of the girls involved, "but he always had a smile on his face. Since he lived the best 17 years any kid could, we bought 17 paper lanterns."
After a few words by Young and Tim Sawyer, an Alexander teacher and head football coach, the students went down onto the football field and launched the lanterns.
Sawyer encouraged the kids not to take anything for granted.
"What if life were all good?" Sawyer said. "What if we never had an injury? What if we never broke a bone? What if we didn't have death? What if there was no hunger? What if there were no broken relationships? Would we appreciate any of it? I'm just saying, life is a struggle and we can't feel cheated by it. I think it's part of life, and death, it seems final, but if things were good all the time, would we appreciate anything?"
Matt McCracken recalled a game last season just after Brian's grandfather died. The family was devastated, he said, and Brian already had an injured ankle. The opponent that week was Attica, and Brian played.
"He shows up on Friday night and plays the game of his life, and Brian Sr. and Jr., afterward, I've never seen a father and son that close, that happy, and that's something I'll remember forever," McCracken said.
Then McCracken turned his attention to a group of teens who came through the grades with Brian and pointed to the community of support around them. 
"We're a small community and something like this hits us especially hard," McCracken said. "Don't forget there are people who care about you."
It's important, Sawyer said, that the community supports each other and the community supports the parents of Brian, Brian Sr., and Jen, but in coming together Monday night, they were doing that.
"I don't know how long this was going on social media that this was going to happen tonight, two or three hours, but there are a couple of hundred people here, and this is a little town," Sawyer said. "This is a little community. People look out for each other. People share other people's sorrows. Guys, if it was good and happy and rosy all the time, I don't know that we would all appreciate each other the way we do."
Previously:
Image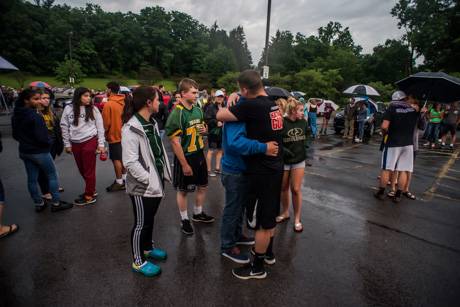 Image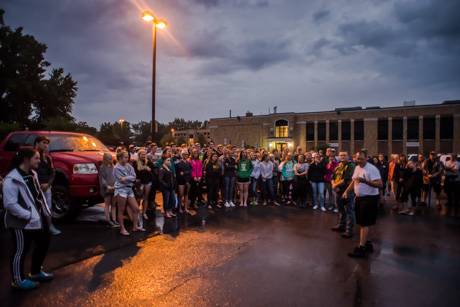 Image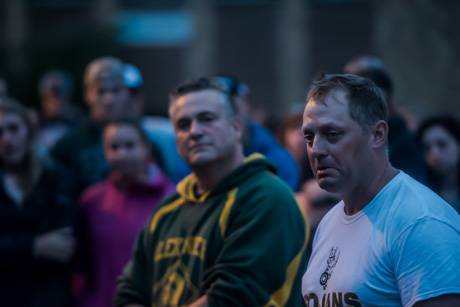 Image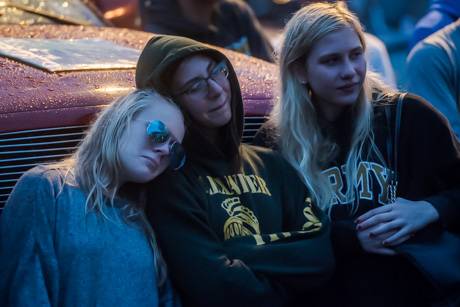 Image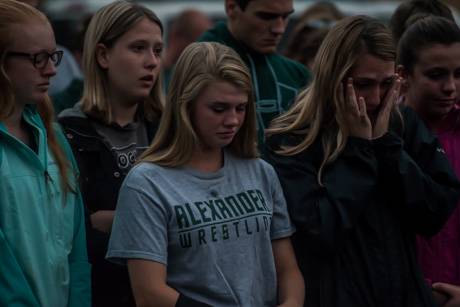 Image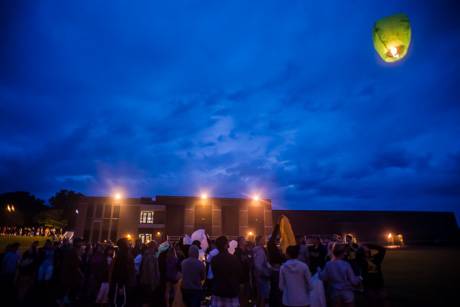 Image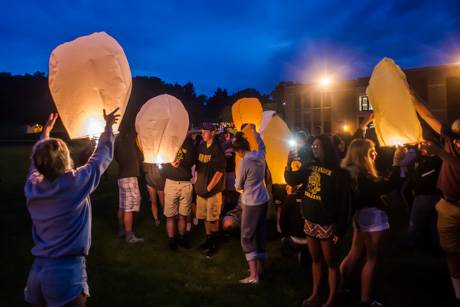 Image