June 4, 2018 - 3:33pm
Photos: 2018 Jim Kelly Celebrity Golf Classic at Terry Hills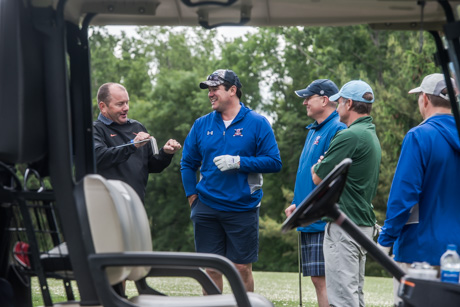 Today, Terry Hills hosted the annual Jim Kelly Golf Celebrity Classic, a fundraiser created by the Buffalo Bills great to help support several children's' charities in Western New York.
Above Dean Cain, who played for the Buffalo Bills for a short time before launching an acting career that has included a role as Superman, talks with his golf partners for the tournament.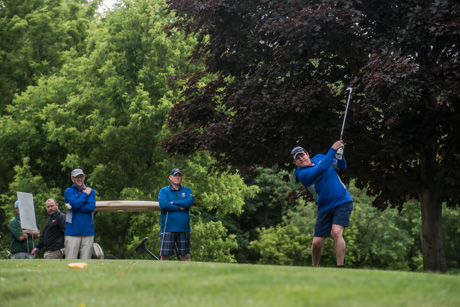 Dean Cain on the tee.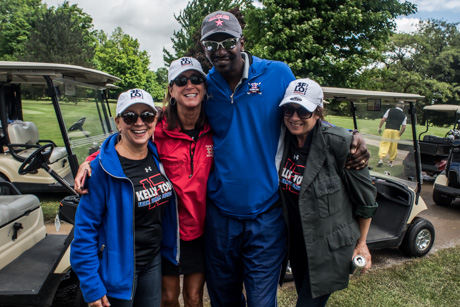 Willie Hutch Jones with fans. Jones played for the San Diego Clippers in the early 80s. He's originally from Buffalo and for the past 30 years has been director of the Willie Hutch Jones Educational & Sports Programs in Buffalo. The program's mission: "... to provide every child, at no cost, equal opportunities to engage in the highest quality program and to offer character building activities through academics, sports, and the arts."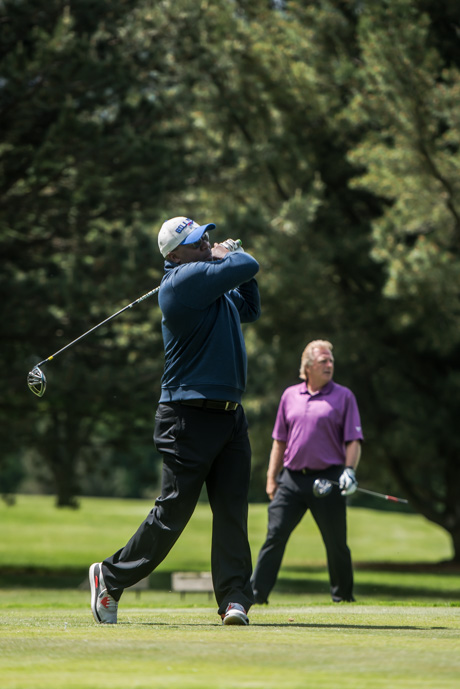 Thurman Thomas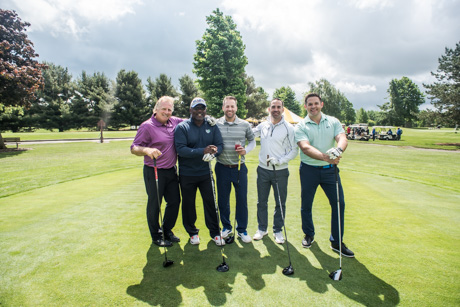 Thurman Thomas with his golf partners.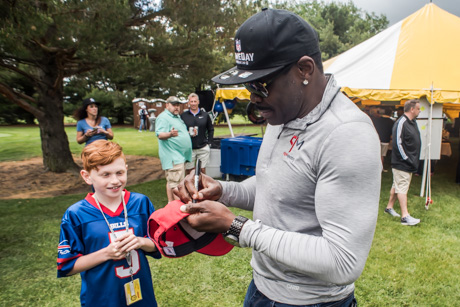 Hall of Famer Michael Irvin, former Dallas Cowboys receiver, signs a Buffalo Bills cap for Luke Gutman.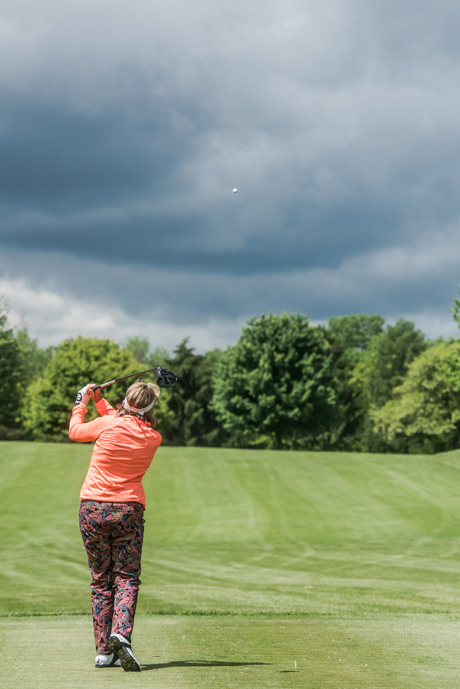 LPGA professional golfer Cindy Miller.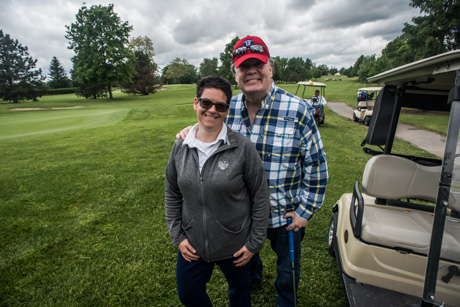 Danielle Rotondo with actor Dennis Haskins.
Local golfers T.J. Woodward, Ray Tortorice, Tim Woodword, and Matt Meyer, with former Bills player Ed Rutkowski (center).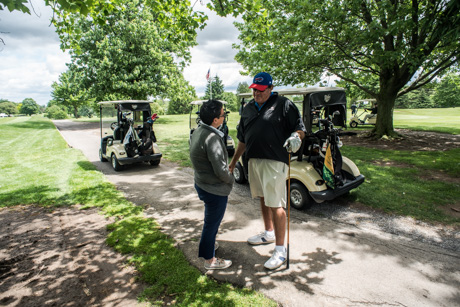 Danielle Rotondo with ESPN's broadcasting legend Chris Berman.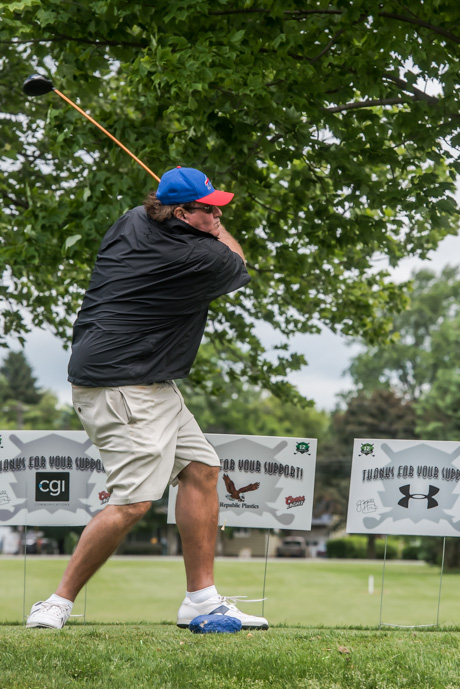 Chris Berman.