Image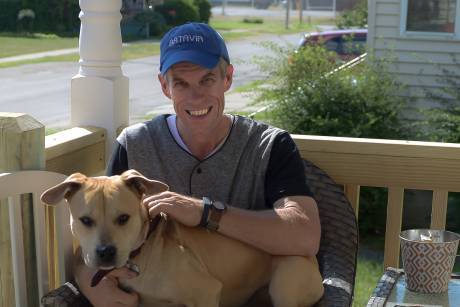 Remember Rocky, the dog whom authorities say was scalded by hot water? The owner and her boyfriend where charged with crimes, and the owner surrendered Rocky to the county for adoption.
Rocky walked this week in the Oakfield Labor Day Parade and I was surprised to learn nobody had shown any interest in adopting him. On the spot, he kind of muzzled his way into my heart, so after much thought and conversation with Billie and a couple of visits to the animal shelter, Billie and I decided we would adopt him ourselves.
He's a real sweetheart, very gentle, loves people and other dogs and doesn't care much about cats. We had him with Pachuco in Kiwanis Park today to ensure they would get along, and they hit it off and have been doing well together this afternoon.
We think we can give Rocky a good home.
Previously: