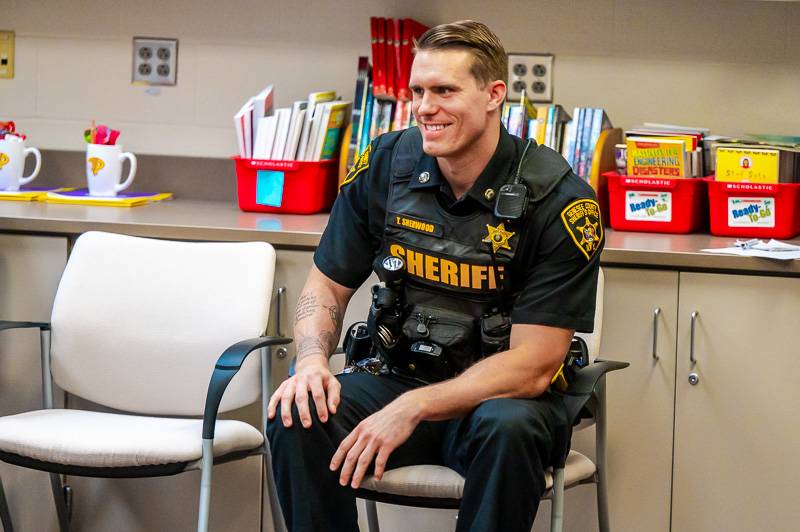 The Pavilion Central School District Board of Education members warmly welcomed Deputy Trevor Sherwood as the district's new School Resource Officer at their Monday evening meeting.
Sherwood's new position begins with the start of the school year, and he said he's excited to get going.
He said the job is a chance to have a positive impact on the lives of young people.
"I grew up here -- not necessarily in Pavilion, but in Batavia, just down the road," Sherwood told The Batavian after the meeting. "The biggest thing is I have a younger brother who is still in high school. I think I can be a positive role model."
A former star athlete in basketball and baseball at Batavia High School, Sherwood said one of the aspects of the job he's looking forward to is supporting the Golden Gophers in their athletic programs.  He's on board, he said, with Gopher Pride.
"I've always tried to be a positive role model, especially in sports," Sherwood said. "I've been out of touch with (sports) for years. I've coached previously, junior league baseball and stuff like that years ago, and I thought one of the biggest things is that it would be cool to be around sports again."