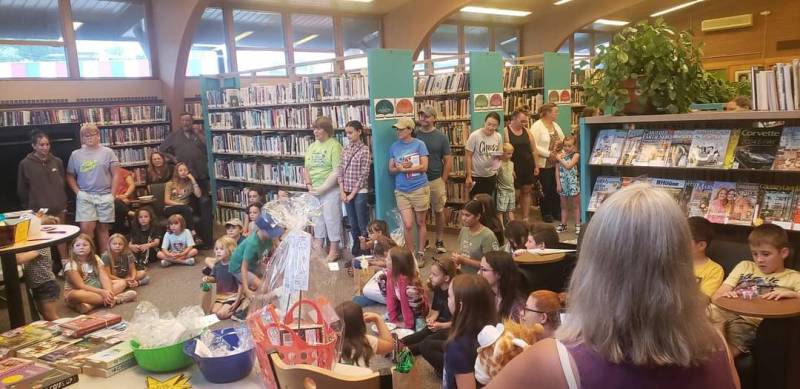 More than 80 participants — children, teens and adults — attended an end-of-summer-reading ice cream party this past week at Haxton Memorial Library in Oakfield, Director Kim Gibson says.
Soft serve ice cream was served, and all of the prizes were distributed during this fun-filled evening at the library on Aug. 17. 
The library had a lot to celebrate: a busy summer of 200 children, teens and adults in the "All Together Now" Summer Reading Program, and children and teens reading more than 70,000 minutes combined as the library offered 35 programs, and an attendance of more than 1,020 participants during the six-week program. 
 "We had such an amazing turn out and we are so proud of all of our readers this summer," Gibson said.