Image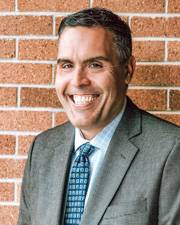 Press Release:
At a meeting on Monday, the Batavia City School District's Board of Education unanimously approved an amendment to extend Superintendent Jason Smith's contract through June 2027.

"After a stellar first year leading the Batavia City School District, the Board of Education is thrilled to offer Superintendent Jason Smith a contract extension that will keep him in our District through June 2027, with the option to extend," said Board of Education President John Marucci. "Consistency, goal setting, long-term planning, and execution are key components to any successful school district, and we're proud of Jason's commitment to seeing his vision for Batavia through."

In exchange for Smith's long-term commitment to serve the Batavia City School District, the Board granted Smith non-salary benefits, including a $3,000 per year stipend increase should he elect not to enroll in the District's health insurance plan, a $2,000 per year increase of his 403(b) retirement contribution, as well as compensation for unused vacation and sick days, which will only be received upon his retirement from the District.

"Batavia is my home. Having walked our halls from first grade through senior year, our District has always held a special place in my heart," said Superintendent Jason Smith. "It was the honor of my career to be offered the position of superintendent here, and I look forward to working with our students, staff, and community to achieve our shared vision of success for years to come. I thank the Board of Education for their trust in me, and I'm proud to see everyone in our educational community coming together for the good of our District. It continues to be a personal and professional honor to serve the Batavia community, families, staff, and students." 

"The Board of Education, along with the BCSD leadership team, have made a commitment to our District's vision and strategic plan," said Board of Education Vice President John Reigle. "The high bar that we've set for this District can only be achieved through consistent leadership. I applaud my fellow Board members' commitment to this vision in approving Jason's contract extension."    

All terms (with the exception of the health insurance opt-out stipend) of Superintendent Jason Smith's contract amendment will take effect on July 1, 2023. All other terms and conditions of the agreement remain unchanged, including the option for both the Board of Education and Jason Smith to extend the contract on an annual basis beyond June 2027.