Image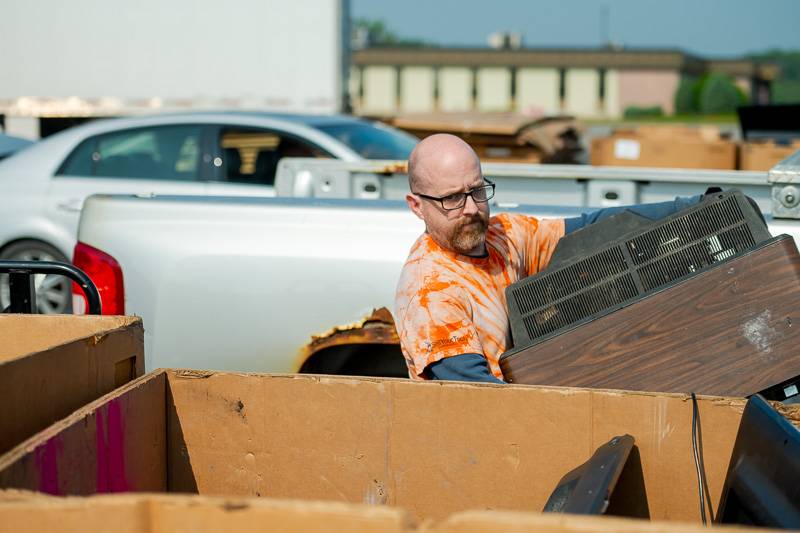 A steady stream of vehicles pulled through the parking lot of the DSS office on West Main Street Road, Batavia, for the annual electronics recycling event on Saturday hosted by Sunnking and Assemblyman Steve Hawley.
The event makes it easier for people to drop of large electronic items, including TVs, as well as large amounts of electronics, all for free, with staff on hand to empty the vehicles.
Photos by Howard Owens.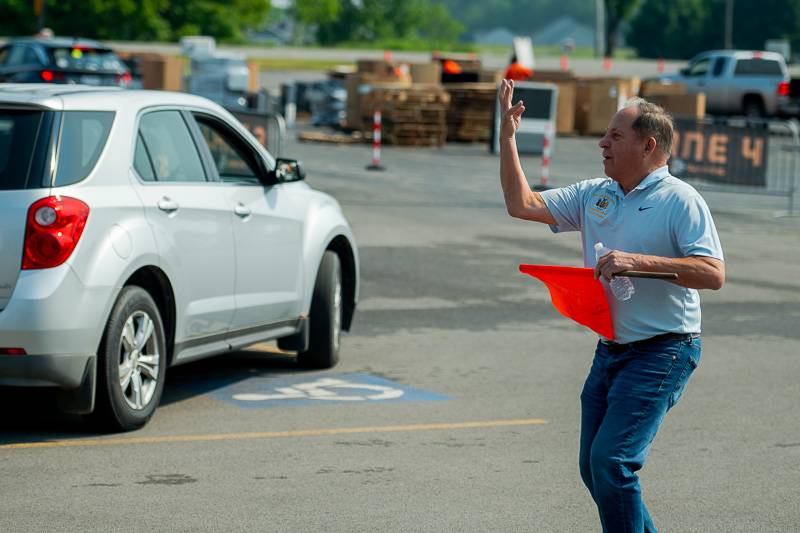 Image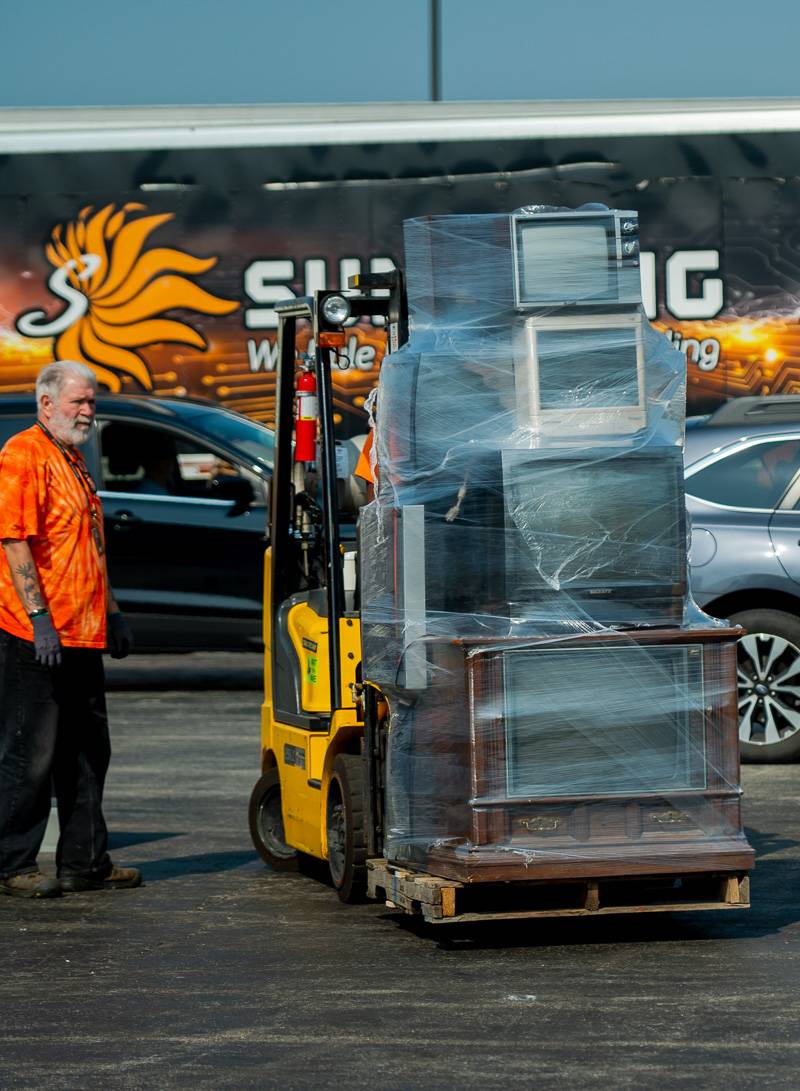 Image