Image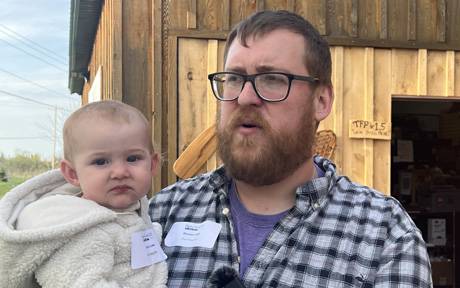 It's been less than four weeks since a fire in the firing range at The Firing Pin on Buffalo Road in Bergen nearly shut the business down.
But it isn't shut down.
A sign of that was owner Brandon Lewis and his staff hosting an After Hours event for the Chamber of Commerce -- an event that had been scheduled before the fire.
Lewis saw no reason to cancel it.
His 7,500 square-foot retail space and indoor firing range are gutted, but he rented a mobile firing range and converted a 500 square-foot storage area and studio into a new retail space, so the Firing Pin Remains open to take care of its customers, conduct classes, and keep everything going while he works out recovery details with his insurance carrier.
"It's been an adjustment, but we're making the most of it," Lewis said. "Obviously, if it were up to me, we'd already be half rebuilt already. But, you know, we're working within the limitations that we've got. I couldn't be more thankful for my team. You know, I couldn't imagine where we'd be without their efforts."
Previously: Three days after devastating fire, owner of The Firing Pin looking ahead
Photos by Howard Owens: Top photo, Brandon Lewis and his daughter Emmie.
Image
Kelly Bermingham, membership director for the Chamber, with a cookie made for the chamber event featuring The Firing Pin logo.
Image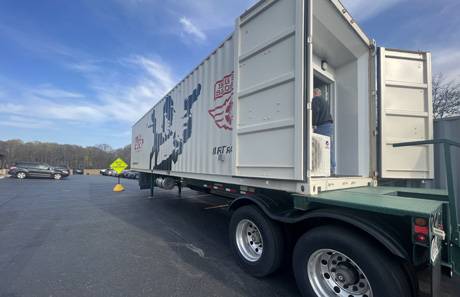 Image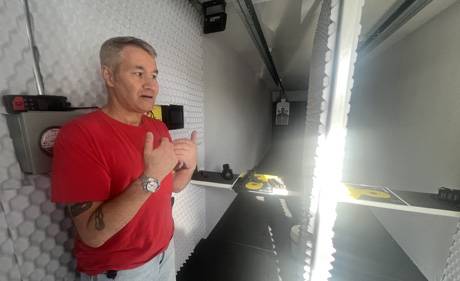 John Huther, director for training at The Firing Pin, inside the mobile firing range.