Image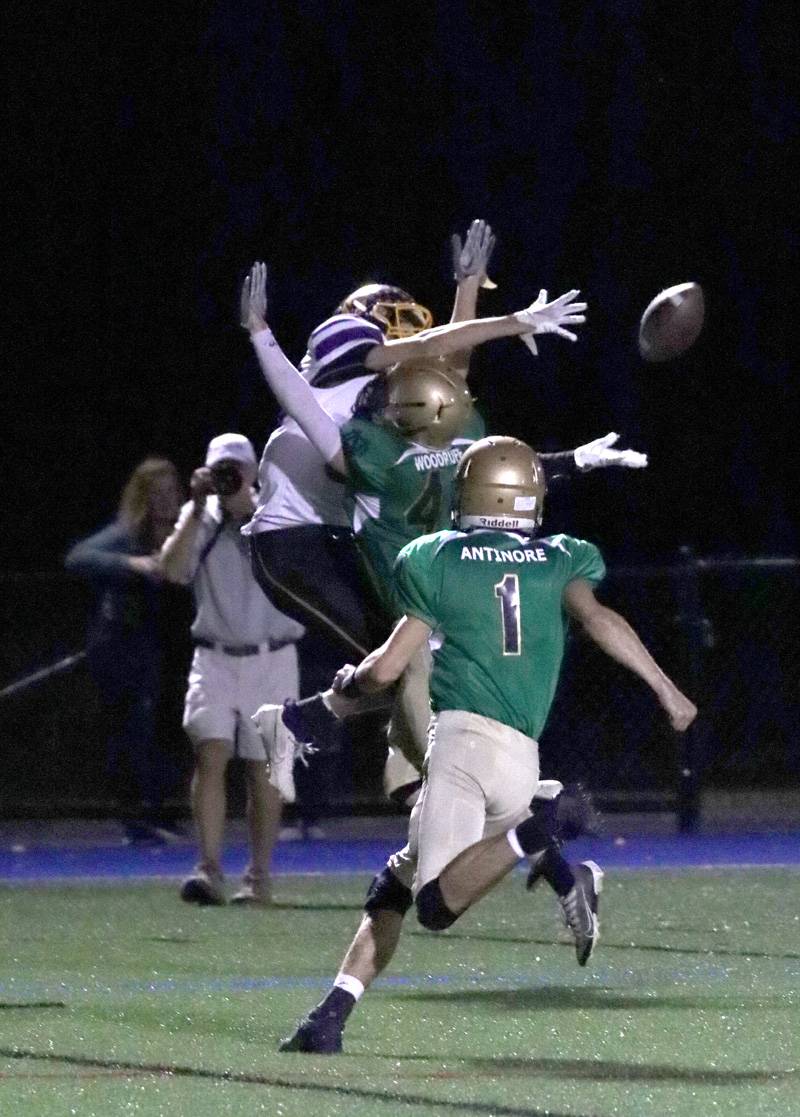 York/Pavilion beat Notre Dame 25-18 in a Thursday Night football game.
For Notre Dame, Jay Antinore was 7-13 passing for 112 yards and TD  with one interception. He also ran for 70 yards on 17 carries and scored a touchdown on the ground.
Ryan Fitzpatrick had five receptions for 96 yards and a TD.
For York/Pavilion, Parker Bonefede was 13-20 passing for 189 yards and two touchdowns. He ran seven times for 21 yards and two TDs.
Tyler Brady and Jacob Pangrazio each had a TD reception.
Photos by Pete Welker
Image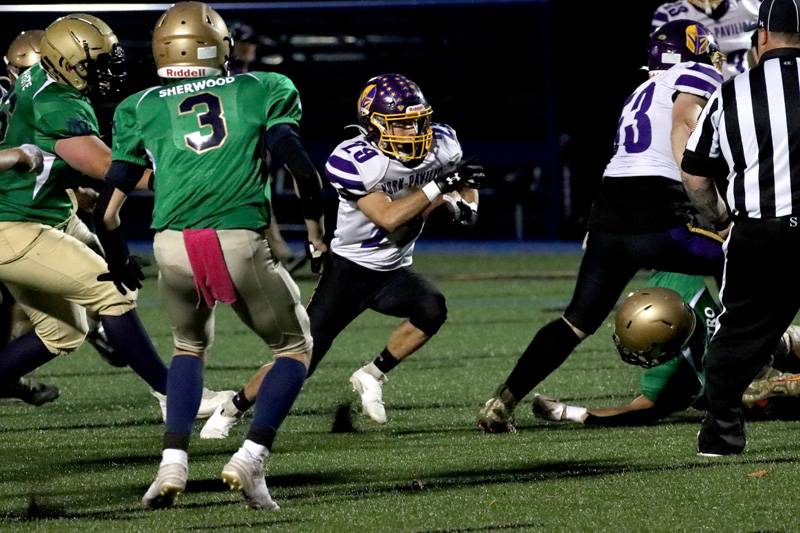 Image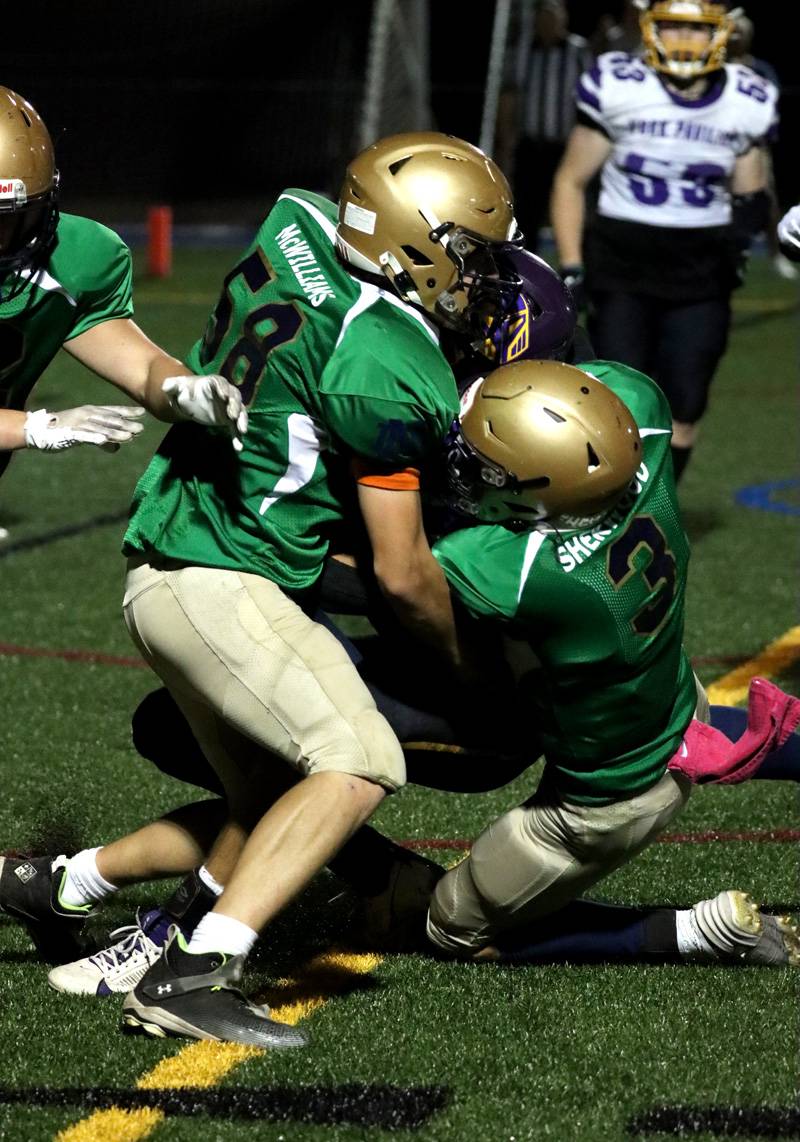 Image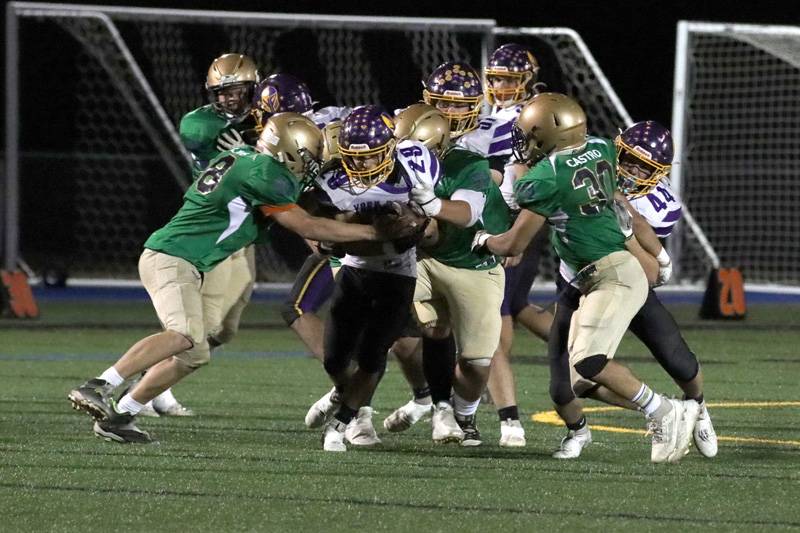 Image