Image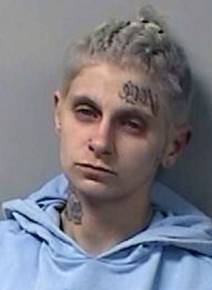 Cassandra Elmore
For the second-straight scheduled court appearance, and the fourth time since her arrest, Cassandra Elmore was a no-show in City Court on Friday afternoon.
Meanwhile, the dog she is accused of allowing to overdose on narcotics, Oddey, remains confined to the Genesee County Animal Shelter, where it has been held since June.
The 30-year-old Batavia woman did make her way to the courthouse building today but disappeared shortly after speaking with her defense attorney, Assistant Public Defender Jamie B. Welch.
A warrant will be issued for her arrest at 2 p.m. on Monday if she doesn't appear in court before then.
A similar warrant -- with a 48-hour stay -- was issued after she failed to appear on Dec. 16. There was never a press release about her arrest on the warrant, but her name did appear on the court calendar for today's appearance.
Elmore faces three counts of injuring an animal under New York Ag and Markets Law Section 353.  She reportedly took Oddey, a French Bulldog, to veterinarians with apparent drug overdoses after the dog, according to police reports, licked up white powder from the kitchen floor.
Elmore has promised that once her legal case is resolved, we will get "the real case."
A hearing on motions in the case was scheduled at her last appearance.  
Legally, Elmore still owns Oddey, and the animal shelter must care for it without putting it up for adoption unless she signs over custody of the dog to the county or the case is resolved in a manner that permits her to again take possession of the dog.
Since her initial arrest, Elmore has also been charged with criminal possession of a weapon, obstruction of governmental administration, aggravated unlicensed operation 3rd. 
Previously: