Image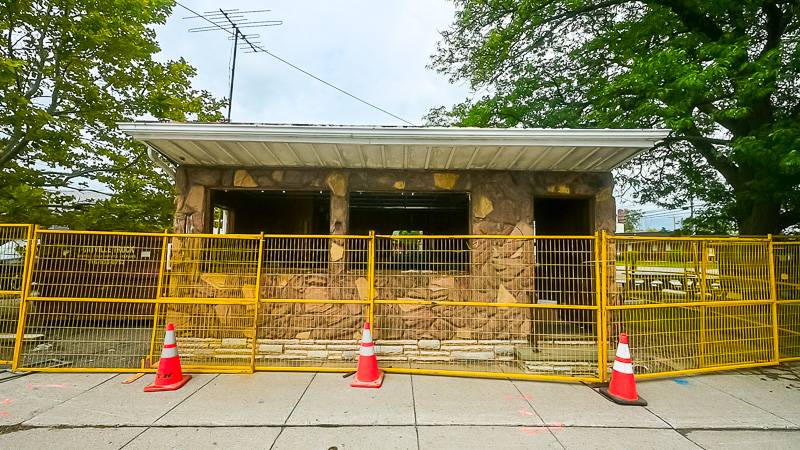 After reporting on the demolition underway at 229 Ellicott Street, the former Louie's Barber Shop, in Batavia, The Batavian sought more information about the history of the right of way, the Department of Transportation's agreement with the shop's last owner, and the DOT's plans for the parcel.
We received the following statement:
"The New York State Department of Transportation is demolishing a vacant structure located within our State Route 63 right-of-way in the City of  Batavia that had previously housed Louie's Barber Shop. The decision to demolish the structure — which has been located in our right-of-way since the 1970s — was made after the building's previous operator communicated his plans to retire and terminate his occupancy. NYSDOT had no further use for the structure and will pave the property at a later date. NYSDOT's agreement with the nearby Pok-A-Dot restaurant remains unchanged."
Photos by Howard Owens.
Image