March 2, 2023 - 6:10pm
Cassandra Elmore released from jail, reportedly fails to show up at rehab, warrants issued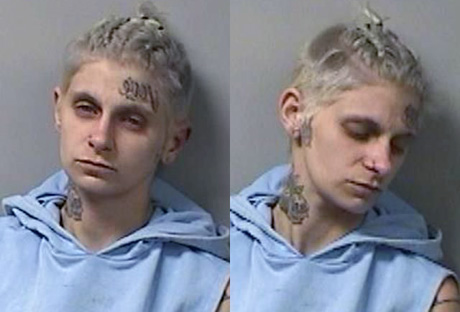 Arrest warrants have once again been issued for a Batavia woman whose dog reportedly overdosed on narcotics after she reportedly failed to show up at an assigned rehabilitation facility.
Cassandra L. Elmore, 30, was arrested on multiple warrants by Batavia PD in early February and ordered held in jail on $100,000 bail.
After learning today that Elmore would not appear in City Court as scheduled today because an arrest warrant had been issued, The Batavian inquired with officials in the local criminal justice system about her case.
Through a FOIL request with the Sheriff's Office, The Batavian learned that Elmore was released on her own recognizance at 10:30 a.m. on Feb. 18 for a bed-to-bed transfer to a rehab facility.
Assistant District Attorney Jenna Bauer confirmed that Elmore is accused of never showing up at the facility, so a warrant was issued for her arrest.
Chief Shawn Heubusch said his officers are actively looking for Elmore.
There are two warrants for Elmore, Heubusch said.
One is dated Feb. 22 and is for failure to appear on obstruction of governmental administration 2nd and failure to comply with a court-ordered program. The second is dated Feb. 22 and is for failure to appear on charges of aggravated unlicensed operation 3rd, criminal possession of a weapon 4th, criminal use of drug paraphernalia 2nd, and failure to comply with a court-ordered program.
In addition to the charges underlying the two new warrants, Elmore faces three counts of injuring an animal under New York Ag and Markets Law Section 353.  She reportedly took Oddey, a French Bulldog, to veterinarians with apparent drug overdoses after the dog, according to police reports, licked up white powder from the kitchen floor.
Legally, Elmore still owns Oddey, and the animal shelter must care for it without putting it up for adoption unless she signs over custody of the dog to the county or the case is resolved in a manner that permits her to again take possession of the dog.
Meanwhile, the dog she is accused of allowing to overdose on narcotics, Oddey, remains confined to the Genesee County Animal Shelter, where it has been held since June. The dog has reportedly adjusted to life in the kennel and is doing fine.
To contact Batavia PD with information on Elmore's whereabouts, call (585) 345-6370.
Previously: