Image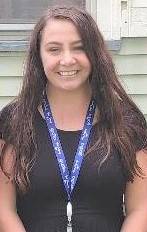 In Trisha Allen's eyes, the need to help men and women returning to the community after being incarcerated far outweighs her job title at UConnectCare's Reentry Program.
The Lyndonville resident recently was promoted by the agency, formerly Genesee/Orleans Council on Alcoholism and Substance Abuse, for her efforts over the past 2 ½ years to develop and solidify the program that provides case management and peer recovery services to those who have been in jail or prison.
A five-year employee at UConnectCare, Allen (photo at right) has moved up from coordinator to project director -- with expanded duties that include overseeing seven full- and part-time employees and communicating directly with the officer of the Offender Reentry Program grant from Substance Abuse and Mental Health Services Administration that funds the local initiative.
Allen said the Reentry Program has helped numerous men and women get their lives back on track.
She said the men and women who utilized the services that are offered and "did the work" are the ones that have made a successful transition from incarceration.
"In the end, it's a matter of 'what you put into the program is what you get out of it,'" she said.
Chester Shivers, a key member of the UConnectCare Reentry Program team since 2020, said he can relate to what people are going through as he advanced through a reentry program at another location.
"It has helped me to learn patience and to make healthy decisions," he said. "I take one day at a time and wish to share the same hope that was given to me to others."
Currently, the program is serving more than 90 participants in the Genesee and Orleans counties, with some of those people living in transitional housing provided by UConnectCare.
The Reentry Program helps connect participants with the following services: substance use disorder treatment, mental health treatment, housing, food, clothing, employment and/or job training, childcare, transportation and medical care. Direct case management and housing services are not billed through insurance, enabling participants to avoid those expenses.
Initially, individuals with a history of substance use who were sentenced to jail for a minimum of three months were eligible to qualify for the program. Today, eligibility is not as restrictive.
"We're now able to serve people that were sentenced to a minimum of 30 days and have served that sentence," Allen said. "Government is noticing … especially with changes in bail laws that people are not incarcerated as much and for shorter durations."
Allen said she would like to see the program expanded to include those who haven't been formally sentenced but served some time through pre-trial release or have had their case diverted through Genesee Justice or Drug Court. She said she also is an advocate for Medication Assisted Treatment for those in recovery.
Since May of this year, Allen has served as the jail counselor in both counties. She said that role ties in nicely with her job with the Reentry Program.
"We've been able to get nine or 10 new clients from the counseling sessions," she said, adding that she visits the Genesee County Jail on Tuesdays and Thursdays and the Orleans County Jail on Wednesdays and Fridays.
A graduate of Genesee Community College, where she received an associate degree in Human Services, Allen also has certification as a peer advocate and is working toward become a Credentialed Alcoholism and Substance Abuse Counselor.
For more information about the Reentry Program, send an email to [email protected] or call 585-813-6570.
Disclosure: Mike Pettinella is the publicist for UConnectCare.