Image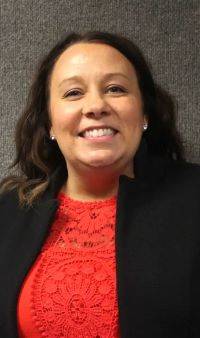 The Erie County representative on the Western Regional Off-Track Betting Corp. board today said it is incumbent upon her colleagues to look into the company's legal issues that have yet to be resolved.
"I think we need to address those issues," said Jennifer Hibit, (photo at right), responding to a question about the status of a wrongful termination lawsuit filed by former WROTB executive Michael Nolan and a reported FBI investigation into the corporation's hiring practices.
"I think we need to look into them. And I think when all the new board members are seated, I think we'll look into those issues and hear from both sides."
Hibit was appointed to the board in June, about a month after the previous board was dismantled as a result of legislation approved by Gov. Kathy Hochul and leaders of the Assembly and Senate.
The director of human resources at the Erie County Water Authority, Hibit is also the secretary of the Erie County Democratic Committee and the former chief of staff for Erie County Executive Mark Poloncarz.
She said she looks forward to learning more about the company in order to make educated decisions.
"I think we need to know what's happening. I think it's important to be informed. And if we can help put those things behind us and move forward, then that's what I'm here to do," she said.
Hibit said she had made no judgments before joining the board despite what has been circulating in the media.
"I came in with an open mind, right? There's always room for improvement every place you go," she said. "And I think that's my job here is to listen, learn, and contribute to making Western New York Regional OTB better. And that's what I plan to do."
At last month's board meeting, Hibit voted against appointing Dennis Bassett, a Democrat representing the City of Rochester, as the board's permanent chairperson. She said her decision was more procedural.
"I didn't think that it was fair to cast a vote for a chair moving forward, and I didn't realize that we elected a chair in January without all of the new members present and without of them all having a say in that," she explained. "So that was really my point behind that."
The City of Buffalo's representative, Crystal Rodriguez-Dabney, has yet to obtain her license to serve from the New York Gaming Commission, and Monroe County's representative, James A. Wilmot, was not at the October meeting.
"I just think they should have a say in the chair. So, I just voted for one meeting (to make Bassett the temporary chair) to move the process forward," she offered. "I'm glad that Dennis took the seat."
Hibit's vote holds the most power on the board, which now operates under a weighted voting system based on the population of the municipality.
Looking ahead, Hibit said she will work toward measures to ensure transparency. Last month, she suggested that the board meetings be livestreamed to the public.
"Transparency is super important," she said. "Absolutely."