A nice single-family residence? Check. Renovated properties for market rate apartments? Sure. A new development project that comes to fruition with affordable condominiums? Why not.
The newly announced Batavia Home Fund was purposely generic in nature to open the door and possibilities for any of those and other options, Assistant City Manager Erik Fix says.
Image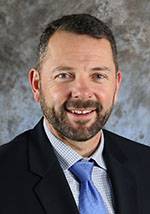 "We really wrote it up so that it's going to really come down to the individual applicants and what they're wanting and trying to do. Obviously, for us, any type of renovations that we get in the city, when it comes to housing, is a bonus," Fix said to The Batavian. "But a lot of times, a lot of these grants, what we found in the past is if you put too many guidelines and parameters on it, you're narrowing your audience, and you're narrowing the applicant pool. And then it becomes very difficult to find enough folks that actually want to apply for the funding. 
"So we wanted to make sure that we weren't doing that this time around," he said. "We wanted to make sure not to be too specific."
A collaboration of the city and town of Batavia and Genesee County Economic Development Center, which is kicking in $100,000 of seed money to get the fund going, this initiative offers grants of up to 40 percent of the total project cost, to be reimbursed upon completion of the work. 
It's not a complete free-for-all, as there are guidelines, such as properties have to be in the city of Batavia, must be currently paid up with municipal property, water and sewer taxes, and the applicant will obtain a building permit prior to construction, have the ability to finance the entire project and be able to provide proof of readiness with a deed, purchase agreement and/or similar documents indicating proof that 100 percent of the financing is in place. 
Also, quotes should come from a licensed contractor for a project of visual improvement to a property, whether it be a rehabilitation of an existing site or a new build. 
For the first time in several years, owner-occupied city homes have slipped behind rentals, at 49 percent to 51 percent, respectively — a trend first noted in 2020, Fix said.
For some time now, city officials have talked about owner-occupied homes as typically having more of a vested interest, more accountability, and a deeper regard for the neighborhood, since a homeowner is in it for the longer haul than someone renting on a shorter-term basis. 
To be clear, Fix said "that's not a terrible thing" having a strong rental base, but the city would like to have more owner-occupied homes and other types of projects throughout the city. 
"We have a situation right now where one of our local developers is taking an existing multifamily home that's currently in bad shape, and is trying to turn it back into market rate housing, with a few less apartments in it, but really making it higher end. And that's the kind of stuff that we're looking for," he said. "I think it was something along the lines of eight out of the last nine developments in the city, from a larger standpoint, have been for low income, and we need to start balancing that out with some market rate and some things like that."
City priorities for the Batavia Home Fund is to advance the Brownfield Opportunity Area strategy, focusing on Wards Three and Six, and in the flood zone, all of which are eligible for additional points. 
Yes, projects are awarded based on a scoring system. For example, projects that are "aesthetically pleasing" to the surrounding neighborhood and designed to eliminate blight can earn up to 40 points. 
Eligible "activities" include:
Extraordinary development costs related to hazardous material abatement, remediation, flood hazard areas, etc. (up to $50,000)
Demolition/rehab of residential structures that cause community and neighborhood blight. ($50,000)
Infrastructure modernization and improvements, including costs to plan, design and construct streets, multi-model, water, sewer, gas, electric, telecommunication enhancements, stormwater management facilities and related infrastructure, including landscaping and streetscape improvements related to redevelopment projects and new housing construction. ($50,000)
Matching funds to secure other grant resources to further capitalize on redevelopment projects in the Brownfield Opportunity Area and flood zone areas. ($20,000)
Land assemblage, property acquisition and due diligence for new market-rate housing projects. ($50,000)
Grants to support owner-occupied single-family exterior rehabilitation. ($10,000)
Grants to support multi-family conversion into single-family, owner-occupied homes. ($20,000)
A committee made up of representatives from city, town and GCEDC folks will review, assess and grade projects for viability and choose and award them accordingly. 
Awards will most likely range from $20,000 to $50,000, he said. They might go to an individual homeowner or to a developer. One caveat, though, is that someone can't just do some work on his or her home and expect a check. 
"You have to have a contractor actually do the work," Fix said. "I'd like to see three or four projects and, hopefully, in the next year or two, see the fund grow."
There is also a five-year compliance period, meaning that if the property owner sells the property within five years of receiving the grant, repayment may be required based on a timetable of when the property was sold. If it was sold within a year, the recipient would have to repay 100 percent of the funds, versus 49 months later, when repayment would be 20 percent of the total.
There is also a $250 non-refundable application fee. 
For more information, go to Batavia Home Fund.